October
18 October 2020
Air codes App Update
Due to new back-side message system please update Air Codes to see lates Aviation news.
---
17 October 2020
Chinese Airline Refuses To Let Depressed Passenger Travel
A Chinese budget airline has reportedly denied boarding to a passenger due to the traveler suffering from depression.
---
16 October 2020
Pilot survives plane crash into car at South Hill parking lot
A 53-year-old pilot flying from Thun Field to his home airport in Auburn survived after he crashed into a car on Thursday afternoon in a South Hill parking lot. (kiro7.com)
---
16 October 2020
Ryanair cuts back winter flight schedule
Ryanair has announced big cuts to its winter flight schedule, saying it will operate at only 40% of last year's capacity.
---
16 October 2020
EASA executive director: Boeing 737 MAX is safe to fly
As the un-grounding of the Boeing 737 MAX draws ever-nearer, the second chief executive of a civil aviation authority has shared his point of view on the aircraft.
---
15 October 2020
'Person in jetpack' spotted flying again near LA airport
There are reports of an unidentified person flying in a jetpack near Los Angeles International Airport (LAX) - the second such incident in two months.
---
15 October 2020
AerCaribe Antonov AN-32 Crashes While Landing In Peru
An AerCaribe Antonov An-32 cargo plane has crashed while attempting to land at Iquitos Airport, Peru.
---
14 October 2020
Khazanah says Firefly could become Malaysia's new national airline
Malaysia's Khazanah Nasional has the option to channel funds to low-cost carrier Firefly which could become the country's national airline.
---
13 October 2020
Singapore Airlines sells out meals on parked plane
Singapore diners have jumped at the opportunity to have lunch on a stationary Airbus A380 parked at the city's main airport.
---
12 October 2020
How Do Airplanes Avoid Getting Struck by Lightning?
Lightning is one of the most potent forces of nature. It is seemingly random, a powerful act of God that shakes you in your boots. (aircraftcompare.com)
---
12 October 2020
British Airways' boss replaced amid industry's 'worst crisis'
British Airways has announced it is replacing its chief executive Alex Cruz as the airline navigates "the worst crisis" facing its industry.
---
11 October 2020
Top 10 fastest business jets
Business jets are the crème of the crop of the civilian aviation, providing exclusive speed and luxury for those who can afford it.
---
11 October 2020
New York-London Travel Corridor Could Open This Winter
US officials are hoping to open up a travel corridor between New York City and London as soon as this winter.
---
10 October 2020
Five killed after mid-air collision near Tours
Two small planes have collided in mid-air before crashing in western-central France, killing five people, local officials say.
---
10 October 2020
The Different Classes Of Travel Offered By Alitalia
Alitalia offers four classes with increasing levels of comfort and service.
---
10 October 2020
Too many passengers at front of plane caused take-off issue
A communication error meant too many passengers at the front of a plane caused take-off issues for the pilot, air investigators found.
---
9 October 2020
Qatar Airways Al Baker predicts more airline collapses "soon"
Qatar Airways CEO Akbar Al Baker seems less-than-optimistic for the airline sector as he expects more bailouts and bankruptcies in the near future.
---
9 October 2020
Ryanair expects Boeing 737 Max jet clearance soon
Ryanair has said it expects the controversial Boeing 737 Max plane to be allowed to fly again in the US in the next month or so.
---
9 October 2020
Wizz Air embarks on another war: Norway becomes the battleground
A capacity war had begun in the South of Europe – yet Wizz Air is determined to open up a second front – in Norway.
---
8 October 2020
Death Of A Queen – British Airways Bids The 747 Farewell
History was made today as British Airways said farewell to the Queen of the Skies, the Boeing 747.
---
7 October 2020
How Airlines Are Preparing To Ship The COVID-19 Vaccine
As the world edges closer to finalizing a COVID-19 vaccine, some airlines are already preparing to ship them.
---
6 October 2020
Tunisian F-5 fighter jet crashes, pilot dead
In the morning Northrop F-5E Tiger fighter jet crashed in the region of Remada, Tataouine Province, southeastern Tunisia.
---
6 October 2020
Philippine Airlines to cut up to 2,700 jobs due to COVID-19 pandemic impact
Philippine Airlines said on Monday it is cutting up to a third of its workforce, or around 2,700 jobs, as the aviation sector continues to suffer from pandemic-driven travel curbs.
---
5 October 2020
Winter is coming. So is trouble for stored aircraft
Now, as no recovery is in sight and the winter months are coming, the harsh weather presents a problem for all involved parties.
---
5 October 2020
Coronavirus: 'World's best airport' warns of prolonged crisis
Singapore's Changi Airport has warned of a "daunting period" ahead as the impact from the Covid-19 pandemic shows no signs of abating.
---
4 October 2020
43 years ago: Tenerife Airport Disaster
How It Happened And What We Learned. Usually, in a plane crash, the result is not from a single error or failure, but a string of events and a stroke of terribly bad luck.
---
3 October 2020
United Express Carrier ExpressJet Shuts Down Operations
ExpressJet, one of the operators of United Express, has officially shut down operations this week.
---
3 October 2020
Brussels Airlines to focus on Africa expansion
Brussels Airlines has outlined plans to increase flights to African destinations over the coming months, as it looks to rebuild its network in the Covid-19 era. (businesstraveller.com)
---
2 October 2020
Ryanair to order between 150 and 200 737 MAX aircraft?
Ryanair is reportedly on the verge of signing a deal with Boeing to purchase up to 200 additional Boeing 737 MAX aircraft.
---
2 October 2020
Air France Is Now The Only European Airline Flying To India
Air France is maintaining flights to India as Lufthansa temporarily pulls the plug on its services to the subcontinent.
---
1 October 2020
FAA chief liked 737 MAX changes, but not enough to be certified
After completing a 737 MAX test flight, FAA's administrator Steve Dickson said he "liked what he saw."
---
1 October 2020
How it works: Bleed Air System
Bleed air is a term that is tossed around frequently when it comes to aircraft systems. But what is bleed air exactly and what does it do? (aircraftcompare.com)
---
1 October 2020
Emirates Rolls Out Self Service Check-In In Dubai
Emirates is rolling out self serve check-in and bag drop kiosks for most customers at its Dubai hub.
---
September
30 September 2020
Korean Air bans cargo transportation of snub-nosed animals
Korean Air has announced that it will no longer transport snub-nosed dogs and cats on its cargo aircraft, following a recently emerged trend from other airlines.
---
30 September 2020
U.S Marine Corps F-35 crashes in Southern California
MCAS Yuma says an F-35B made contact with a KC-130J while refueling air-to-air. The pilot of the fighter ejected safely. The jet crashed.
---
29 September 2020
Four PIA planes hit by birds at different airports in Pakistan
The incidents of bird strikes are consistently increasing in Pakistan as four more aircraft of Pakistan International Airlines (PIA) hit by birds. (arynews.tv)
---
29 September 2020
Airline Startup Of The Week: Sri Lanka's Spark Air
Sri Lanka will be getting a new airline as of February 2021.
---
29 September 2020
Isle of Man plane crashed trying to avoid horse
A light aircraft crashed on the Isle of Man after aborting a landing to avoid a horse, an accident report revealed.
---
28 September 2020
Hong Kong Airlines Seeks To Cut Flight Attendant Salaries
Financially troubled Hong Kong Airlines is asking its 1,200 flight attendants to take a 30% salary cut.
---
28 September 2020
Airport Taxiway Markings Explained
Here, we'll look at the markings and signs found on taxiways, aprons, and ramps. (aircraftcompare.com)
---
27 September 2020
Fire at Marechal Cunha Machado Airport
Boarding bridge catches fire at Marechal Cunha Machado Airport in Brazil. No injuries reported.
---
27 September 2020
Employees Band Together To Purchase SA Express
It looks as if it may be able to return to the skies in the future. This is after a group of employees was given the green light to buy the airline.
---
26 September 2020
World's most powerful private air forces
The majority of air forces are maintained and commanded by sovereign states, being part of their military structures and having the aim of protecting the country's interests.
---
25 September 2020
Antonov AN-26 military plane crashes in Ukraine, at least 22 dead
A military transport plane carrying air force cadets crashed and burst into flames near a highway in northeastern Ukraine on Friday evening.
---
25 September 2020
Serbian MiG-21 crashes during training, two pilots killed
A MiG-21 fighter jet of the Serbian Air Force crashed in Brasina, near the Serbian border with Bosnia and Herzegovina.
---
25 September 2020
How Is An Aircraft Refuled?
A plane is an awful lot bigger than a car and decidedly more complicated. How are aircraft refueled? Let's explore.
---
24 September 2020
Open Skies treaty: why Russian "spy planes" fly above France
In September 2020 several flights of this kind should take place without a hitch, thanks to the "Treaty on Open Skies."
---
24 September 2020
Saudi Arabia suspends flights to and from India
Saudi Arabia has announced the suspension of air travel to and from India, Brazil and Argentina due to the mounting Covid-19 cases in these countries. (businesstraveller.com)
---
23 September 2020
How Aircraft Engines Are Washed
Washing a plane is easy – if you have enough water, enough manpower, and enough ladders to cover the aircraft's nose to tail.
---
23 September 2020
American Airlines reveals prospective of the 737 MAX training
American Airlines announced the date when it plans to start pilot training for the grounded Boeing 737 MAX.
---
23 September 2020
Air Force Two hits bird after taking off from New Hampshire
Air Force Two, with Vice President Mike Pence aboard, had to return to a New Hampshire airport after the plane hit a bird, according to several media outlets Tuesday. (kiro7.com)
---
22 September 2020
What To Expect From Lufthansa's New Airline: Ocean
In July, Simple Flying reported that Lufthansa intended to launch a new leisure subsidiary called Ocean to target long-haul tourist destinations.
---
21 September 2020
Close but no crash: two Ryanair Boeing 737 near-miss above Spain
An incident report, released by the Spanish Civil Aviation Accident and Incident Investigation Commission (CIAIAC), revealed how two Ryanair Boeing 737 aircraft almost collided mid-air at 34,000 feet in Northern Spain on October 2, 2018.
---
21 September 2020
Airbus unveils three hydrogen-powered aircraft concepts
Determined to win the race to a "zero-emission aircraft" by 2035, Airbus unveiled three hydrogen-powered concepts the company is currently working on.
---
21 September 2020
Norwegian Receives A Loan Guarantee Extension From Norway's Government
Last week, the heads of Norway's largest airlines met with the country's Ministry of Trade and Industry to ask for direct cash support. Included was Jacob Schram, CEO of Norwegian Air.
---
20 September 2020
Three wounded in B-25 "Old Glory" crash in California
The B-25 Mitchell "Old Glory" was seriously damaged when it struck an irrigation ditch during an off-airport landing attempt near Stockton, California. (worldwarbirdnews.com)
---
20 September 2020
The Story Behind Qantas' Concorde Order
As we all know, Concorde was only ever operated by British Airways and Air France. But many other airlines had an interest in the project.
---
20 September 2020
In 2005, Helios flight 522 crashed into a Greek hillside. Was it because one man forgot to flip a switch?
The accident led to the deaths of 121 people, and an eight-year legal battle for engineer Alan Irwin.
---
19 September 2020
El Al Prepares To Reopen Passenger Flights From October
This week, El Al has announced that it will begin flights to select international destinations from October.
---
19 September 2020
Kenyan cargo plane crashes at Mogadishu airport
A cargo plane belonging to Kenyan's Silverstone Air has crash-landed in Aden Adde Airport in Mogadishu.
---
18 September 2020
Emirates to start Israel flights in 2021
Emirates received the formal authorization from Ben Gurion Airport to start operating between the United Arab Emirates and Israel from January 2021.
---
18 September 2020
El Al's new owner: Eli Rozenberg, a 27-year-old yeshiva student from New York
Rozenberg, son of US Centers Health Care nursing home chain founder Kenny Rozenberg, was sole bidder for controlling stake in embattled Israeli national carrier. (timesofisrael.com)
---
18 September 2020
Dubai suspends Air India Express flights
The airline was found to have carried covid-19 infected passengers on board of its flight. (livemint.com)
---
17 September 2020
Pakistan clears 180 suspected pilots, opens over 50 probes
Of 262 pilots suspected of having fake licenses, 180 were qualified to fly by the Pakistani Civil Aviation Authority.
---
17 September 2020
Qantas Sells Out 7 Hour Flight To Nowhere In 10 Minutes
When Qantas planned its own flight to nowhere, sightseeing around Australia's greatest landmarks, it was uncertain just how well the tickets would sell.
---
17 September 2020
South African Express staff attempts to buy the dying airline
Hundreds of South African Express Airways (SA) employees are attempting to save their jobs by taking unusual measures as a final liquidation threatens the existence of the airline.
---
16 September 2020
Why can't Boeing just replace 737 MAX?
Here's the sum of why it's not as easy as it seems.
---
16 September 2020
SpiceJet Records $80 Million June Quarter 2020 Loss
SpiceJet reported a loss of $80.4 million for the second quarter of 2020, which saw passenger flights grounded for two months.
---
15 September 2020
Etihad Airways: COVID-19 vaccine won't solve crisis
Will COVID-19 disappear by the end of 2021, as the whole world population is expected to be supplied with vaccines?
---
15 September 2020
Emirates Airbus A380 network expands to six cities
Emirates announced that its flagship Airbus A380 aircraft has returned to Moscow, Russia, expanding its double-decker network to six cities.
---
14 September 2020
The Future Of Air France-KLM Is Uncertain
The survival of Air France-KLM is 'not guaranteed,' at least that's what the Finance Minister of the Netherlands is saying.
---
14 September 2020
What Is The International Civil Aviation Organization (ICAO)?
Who are they? And why are they essential in international aviation?
---
14 September 2020
Brazil proposes a $376 million injection to Azul Airlines
Azul Airlines, a Brazil-based carrier, received an injection proposal from the Brazilian government that could dilute its stock by up to 15%.
---
13 September 2020
Singapore Airlines Could Launch Flights To Nowhere Next Month
Dubbed 'flights to nowhere', these are slated to take off from Changi Airport and land back there three hours later.
---
13 September 2020
Why private jets will ensure death of First Class
First Class, which is the last remnant of the golden days of travel, is succumbing to a slow and painful death.
---
12 September 2020
Australia's Tigerair Closes Down After 13 Years Of Operation
After 13 years of connecting Australian communities, budget airline Tigerair Australia has officially ceased operations.
---
11 September 2020
Another issue was found on 787 Dreamliner
Again related to a shimming problem, this latest defect reportedly relates to the vertical stabilizer or tail fin.
---
11 September 2020
Iran Air Is Selling Some Of Its Classic Boeing 747s
Iran Air is auctioning 12 planes, including 5 Boeing 747s. Bids start at just US$4000.
---
10 September 2020
Singapore Airlines to cut 4,300 jobs due to pandemic, most in its history
Singapore Airlines said on Thursday it would cut 4,300 positions, or around 20% of its staff, due to the debilitating impact of the coronavirus pandemic on demand in the largest job losses in its history.
---
10 September 2020
We have too few planes to deliver any Covid-19 vaccine
IATA flags up logistical constraints saying 8,000 jumbo jets needed for 'biggest aviation challenge ever'.
---
10 September 2020
US Airports To Stop Screening International Passengers For COVID-19
The United States will stop screening international arrivals for COVID-19 from next week.
---
9 September 2020
China's biggest airshow cancelled for first time over COVID-19 pandemic
China has called off its biennial airshow due to COVID-19, a further blow to a global aviation industry heavily disrupted by the pandemic.
---
9 September 2020
Quarantine Confusion Strands Passengers At Kuala Lumpur Airport
Hundreds of passengers were left cooling their heels at Kuala Lumpur Airport earlier this week after changes to Malaysia's entry and quarantine rules.
---
8 September 2020
Boeing finds new 787 Dreamliner production problem
Boeing discovers new manufacturing issue with its 787, days after defect grounded eight dreamliners.
---
8 September 2020
The TSA Begins Testing Biometric Recognition Checkpoints
The pilot program, which will take place at Ronald Reagan Washington National Airport (DCA), is designed to cut down the interaction between TSA employees and passengers.
---
8 September 2020
FAA investigating manufacturing flaws in Boeing 787 jetliners
Boeing said in August airlines operating its 787 Dreamliners had removed eight jets from service as a result of two distinct manufacturing issues in fuselage sections.
---
8 September 2020
How Rain Caused An Airbus A220 Engine To Shut Down
Transport Canada issued an airworthiness directive late last week for operators of the Airbus A220. It follows a problem with water dripping into the forward avionics bay.
---
7 September 2020
Japanese airlines cancel hundreds of flights due to typhoon
As typhoon Haishen passes Japanese islands, 579 flights scheduled for September 7, 2020 were cancelled by various Japanese airlines.
---
7 September 2020
Cheap seats give Chinese airlines a much-needed passenger bounce
Looking to travel from Beijing to Hangzhou in eastern China? A flight can be had for as low as 180 yuan (US$26).
---
6 September 2020
Terrifying video shows flames flashing outside airplane's cabin
Atlas Air 767 makes emergency landing in Honolulu following an engine failure after takeoff. (abc7news.com)
---
6 September 2020
700+ Passengers Have Been Banned For Mask Refusal
While mask-wearing has mostly been accepted on flights within Europe, it remains a contentious issue within the United States.
---
5 September 2020
How dangerous is bird strike on airplane?
As birds fly at lower altitudes, most frequently plane collisions with them occur during a takeoff, initial ascent approach, or landing.
---
5 September 2020
6 months after COVID-19
The airline industry look very different. What has changed and where is the market headed?
---
4 September 2020
Fourth Boeing 777X prototype prepares for maiden flight?
The latest Boeing 777-9 (registered as N779XZ) prototype is live in the air traffic feed displayed as BOE789/BOE777.
---
4 September 2020
Chinese Su-35 shot down by Taiwanese Air Defenses
Chinese Su-35 shot down by Taiwanese Air Defenses after an intrusion in its airspace. Pilot seriously injured.
---
3 September 2020
China Will Resume International Flights To Beijing
China's aviation authority is allowing the restart of direct flights to Beijing from eight nations. These international services are resuming as early as today.
---
3 September 2020
Air New Zealand's CCO resigns after crisis shrinks operations
Air New Zealand's CCO Cam Wallace has handed in his resignation after 19 years of service to pursue opportunities elsewhere.
---
2 September 2020
Why Israeli Airlines Have Anti-Missile Defenses On Their Planes
Since 2004, Israeli airlines have flown with anti-missile systems onboard.
---
2 September 2020
Qatar Airways delays Airbus deliveries, still talking with Boeing
Qatar Airways reached an agreement with Airbus to defer deliveries of the airplanes it has on order. Meanwhile, the carrier is still negotiating with Boeing, especially regarding the future of its 737 MAX order.
---
1 September 2020
Area 51 – The World's Most Secretive Airport?
Everyone's heard of Area 51, but what actually happens there?
---
1 September 2020
Pilots Report Man In Jetpack Near Airport Approach
Multiple aircraft crews reporting flying past what has been described as a man using a jetpack on the approach to the airport.
---
1 September 2020
ACI expects structural changes, predicts traffic return in 2040s
Airports Council International (ACI) estimates that it may take up to two decades to return to their previous projected state for global air traffic levels.
---
August
31 August 2020
Can a new film help solve Canada's 70-year mystery of vanished US plane?
A US military plane with 44 onboard disappeared over the Yukon territory. Numerous searches have found no trace.
---
31 August 2020
First commercial flight between Israel & UAE takes off
The long-anticipated direct flight between Tel Aviv and Abu Dhabi took off at 11:21 local time, carrying government officials aboard El Al Boeing 737-900 dubbed "Peace Plane".
---
31 August 2020
RAF Typhoons escort Ryanair flight into London Stansted
Police have arrested a pair of men from Kuwait and Italy on suspicion of terrorism. (dailymail.co.uk)
---
30 August 2020
Air New Zealand Records First Loss In 18 Years
For the first time in 18 years, the airline has reported a loss blamed on the global crisis.
---
30 August 2020
Russian Su-27 Turning Directly In Front Of A B-52
The Pentagon has released what is possibly the most troubling video we have seen of a so-called 'unsafe intercept' between one of its aircraft and Russian fighters.
---
29 August 2020
Cargo plane returns to Taiwan after blown tire
Plane on its way to Los Angeles before turning back, runway closure affects 7 flights. (taiwannews.com.tw)
---
28 August 2020
Omni Air 767 suffers landing gear collapse
Omni Air 767 suffers landing gear collapse on landing at Bucharest Airport in Romania. 80 passengers on board evacuated safely.
---
28 August 2020
Boeing Discovers Manufacturing Defects In 787 Dreamliner
The company also ordered to remove defected planes from service so they can be repaired. (dwinnex.com)
---
28 August 2020
International Passenger Flights To Nigeria To Resume
Yesterday, the Nigerian government announced it would resume international flights starting on September 5th.
---
27 August 2020
Small plane crashes in the Everglades in Broward County
A small plane with two people on board crashed Thursday afternoon in the Everglades in Broward County, according to the FAA. (wptv.com)
---
27 August 2020
737 MAX start flight tests from September 7 in Europe
EASA's test flights come more than two months after the U.S. regulator, the Federal Aviation Administration, and Boeing completed certification test flights on the 737 MAX.
---
27 August 2020
Rolls-Royce reports record loss as travel slumps
Engineering giant Rolls-Royce, which makes jet engines, has reported record losses after the coronavirus pandemic caused demand for air travel to slump.
---
27 August 2020
Why The US Government Flies Aircraft Into Hurricanes
The United States Air Force has specialist crews that fly into hurricanes. They are called hurricane hunters.
---
26 August 2020
Helicopter company sues air controllers for Kobe Bryant crash
Two air-traffic controllers are blamed for the incident by Island Express, the company that operated the helicopter.
---
26 August 2020
Japan Airlines Rolls Out Contactless Check In Options
Starting this week, JAL is trialing contactless check-in kiosks at Tokyo Haneda Airport.
---
25 August 2020
EasyJet Sued After Passenger Was Moved On Flight To London
A British-Israeli passenger filed a lawsuit against the airline after she had to move seats at the request of an ultra-Orthodox man and his son.
---
25 August 2020
Etihad Receives No Return On Virgin Australia Investment
Embattled Gulf carrier Etihad has dropped a bundle of cash on yet another failed airline investment.
---
25 August 2020
Qantas to cut up to 2,500 jobs as it outsources ground handling
The expected job cuts are on top of 6,000 across its workforce announced in June, which would take the total job losses to nearly 30 per cent of its pre-pandemic roles.
---
24 August 2020
Canada unsatisfied with Iran's report on downed UIA PS-752 flight
Canada claimed that the report merely confirms what they already knew and demanded Iran to answer more important questions.
---
24 August 2020
ANA Is Testing Hands-Free Lavatory Doors
Airline passengers are indeed becoming hyper-aware of everything they come into contact with onboard amid the coronavirus pandemic.
---
22 August 2020
Antonov An-26 cargo plane crashes after takeoff from Juba Airport
8 people were on board plane that crashes shortly after taking off from airport in country's capital. (aa.com.tr)
---
21 August 2020
New Airline Startup: Lübeck Air
Virtual airline Lübeck Air began its first flights on August 17th and is providing three services a day to two domestic destinations.
---
21 August 2020
What Are Ailerons & How Do Ailerons Work?
The ailerons are the flight controls that roll the airplane around its longitudinal axis. Read more... (aircraftcompare.com)
---
21 August 2020
Canada To Test Fly The Boeing 737 MAX Next Week
The activities will begin next week – something that carriers Air Canada and WestJet should be eagerly anticipating.
---
20 August 2020
S7 airlines flight makes emergency landing in Omsk
The opposition leader Alexei Navalny has been placed on a ventilator in intensive care after being taken ill during a flight. (news.sky.com)
---
20 August 2020
Boeing wins first 737 Max order since fatal crash
Boeing has received its first order for 737 Max planes since regulators grounded the jets after two fatal crashes.
---
19 August 2020
Bear On Runway Prompts S7 A320neo To Go Around
An S7 Airlines flight across Russia almost met a grizzly end when a bear wandered onto the runway.
---
18 August 2020
easyJet to close three British bases
The British low-cost carrier easyJet will close its bases in London-Stansted, London-Southend, and Newcastle from September 2020.
---
17 August 2020
Boeing 757 engine Fault
An Icelandair Boeing 757-200 decided to return to Reykjavík on Sunday after the flight deck received an (RB211) fault indication.
---
17 August 2020
Heavy Crosswinds in Osaka
But pilot skills are very impressive.
---
16 August 2020
Some Fired Air India Pilots Kept Flying
In shocking news, some Air India pilots continued to fly a day after they were fired, on Thursday, not realizing the airline had let them go.
---
16 August 2020
Qantas Sold Off Its Excess Business Class Sleepwear
Qantas's exclusive care packs sold out within a day.
---
15 August 2020
SR-71 Blackbird
Undetectable and three times faster than sound. Can you imagine flying around the world in less than 12 hours?
---
14 August 2020
Tesla's new batteries get electric aircraft closer to reality?
Electricity-based urban aviation is getting closer to reality as lithium batteries' energy density increases, new Tesla research suggests.
---
14 August 2020
Dubai Airport Is Now Using Dogs To Sniff Out COVID-19
It's relatively common knowledge that animals are in tune with aspects of nature that seem undetectable by us humans.
---
13 August 2020
US military helicopter struck by bullet over Virginia
The FBI has launched an investigation after a US military helicopter was struck by a bullet while conducting a routine training exercise over the state of Virginia.
---
12 August 2020
The World's Most Powerful Aircraft Engines
Powerful and efficient engines can allow aircraft to travel longer distances with a lower fuel burn, a key factor for airlines.
---
12 August 2020
Two HK Express aircraft collide on the ground at Hong Kong Airport
Hong Kong Express, a subsidiary of Cathay Pacific was involved a plane collision, no one was injured. (dimsumdaily.hk)
---
11 August 2020
India Air crash survivor recounts final minutes
A survivor from last week's plane crash in the southern Indian state of Kerala has spoken to BBC Tamil about the dramatic moments leading up to the accident and what happened after.
---
10 August 2020
Shenzhen A330 loses cabin pressure
A Shenzhen A330 lost cabin pressure mid-flight and had to drop over 5,000 meters (18,000 feet) in mere minutes before landing back at its place of departure.
---
10 August 2020
United Airlines Boeing 787 Evacuated In Newark Over Bomb Threat
Breaking news coming out of Newark as a United Airlines Boeing 787 was evacuated after a bomb threat.
---
9 August 2020
What Is A Bird Strike And What Damage Can It Cause?
We would look into what defines a birdstrike and how damaging it can be to an aircraft.
---
9 August 2020
Top 10 largest passenger aircraft that never flew
As airlines retire their legendary Boeing 747s, and the production of Airbus A380 – the largest passenger airplane ever built – is almost over, we are nearing the end of an era of the giants.
---
8 August 2020
Canadair CL-215 crashes
Canadair CL-215 crashes while taking part in the extinction of fires in the Lobios forest, on the border with Portugal. Two people injured, one in serious condition. (ES) (laregion.es)
---
7 August 2020
18 Killed after Air India Express Flight Overshoots Runway
At least 18 people, including both pilots, were killed after an Air India Express plane with more than 190 on board skidded off the runway at the Karipur airport in Kozhikode in Kerala. (news18.com)
---
7 August 2020
Ten hurt in 'unnecessary' plane evacuation at Stansted
Ten passengers were hurt when a member of cabin crew ordered an "unnecessary" plane evacuation, an Air Accidents Investigation Branch report has found.
---
6 August 2020
Argentine A-4AR fighter jet crashes near Cordoba
Argentine Air Force crashed during a training flight south of Cordoba, Argentina. The pilot managed to eject but died of his injuries.
---
6 August 2020
Italy Flight Ban On The Cards For Ryanair
Ryanair could see itself banned from flying to Italy, according to the country's air regulator (ENAC).
---
6 August 2020
Despite damages, Beirut airport continues operating normally
Beirut-Rafic Hariri International Airport's (BEY) building sustained damage by the massive ammonium nitrate explosion that leveled Beirut port and caused over 100 casualties on August 4, 2020. Despite that, reportedly, its operations were not interrupted.
---
5 August 2020
Virgin Atlantic warns it is running out of money
Sir Richard Branson's Virgin Atlantic could run out of cash next month if creditors do not approve a £1.2bn rescue deal, a UK court has heard.
---
5 August 2020
Embraer introduces medical evacuation
Embraer, the Brazilian aircraft manufacturer, introduced a new medical evacuation (Medevac) solution with its modification of the Phenom 300E private jet.
---
5 August 2020
WizzAir A320 damaged after airstairs collided
WizzAir A320 damaged after airstairs collided with its wing at Sofia Airport in Bulgaria.
---
4 August 2020
Boeing's 737 Max moves closer to flying again
A wide-ranging list of changes to Boeing's ill-fated 737 Max planes has been put forward by US regulators.
---
3 August 2020
UTAir Cargo An-74 crash lands
UTAir Cargo An-74 operating for the United Nations crash lands in the Malian city of Gao. 11 people reportedly injured, 1 in serious condition. (FR) (maliweb.net)
---
3 August 2020
Virgin Galactic unveils Mach 3 commercial aircraft design
Virgin Galactic announced today the first stage design scope for the build of its high speed aircraft design. (virgingalactic.com)
---
3 August 2020
Brawl Over Face Masks On KLM Flight
A fight broke out on a KLM flight Friday morning after two passengers refused to wear a facemask.
---
2 August 2020
Crew Demo-2 Splashdown
August 1 for Crew Dragon to autonomously undock from the Space Station, with the two astronauts aboard the spacecraft, and return to Earth.
---
1 August 2020
Fuel truck rams into plane at Russia's largest airport
The truck crashed into a plane belonging to Russia's top air carrier Aeroflot, early on Saturday at Sheremetyevo Airport. (rt.com)
---
1 August 2020
Cathay Pacific offers early retirement scheme to older pilots
Cathay Pacific Airways said it will offer a voluntary scheme to its Hong Kong-based pilots who are approaching retirement age to leave the group early, in a continued effort to cut costs amid the coronavirus pandemic.
---
July
31 July 2020
Two Planes Crash in Alaska, 7 dead
Gary Knopp, a Republican member of the State House of Representatives, was among those killed. He was piloting one of the planes.
---
31 July 2020
Is Ultraviolet Light The Key To Safe Aircraft Cabins During COVID-19?
There have been breakthroughs in the application of using ultraviolet light to kill microorganisms across aircraft interiors.
---
31 July 2020
Helicopter crashes into powerlines in NSW Riverina district
A man is in a serious condition after a helicopter crashed into powerlines in the western Riverina district of New South Wales.
---
30 July 2020
Ukraine determined to see Iran pay for PS752 downing
As talks started between Kyiv and Tehran, the Ukrainian Foreign Minister Dmytro Kuleba said he was determined to see Iran pay compensations for the downing of Ukrainian International Airlines Flight PS752.
---
29 July 2020
Boeing Confirms End Of The 747 Program
In conjunction with its second-quarter results announcement, planemaker Boeing has confirmed that the production of the 747 will end.
---
29 July 2020
AerCap cancels order for Boeing 737 MAX planes
Leasing giant AerCap has reduced its order for Boeing's grounded 737 MAX aircraft by 15 planes.
---
28 July 2020
Trigana Boeing 737 skids on runway after unstabilized approach
After carrying out an unstabilized approach, a Trigana Air Boeing 737 freighter skidded on the runway of Wamena Airport (WMX), Indonesia, damaging its left wing.
---
28 July 2020
British Airways faces strike threat over job cut plan
The head of the trade union Unite has warned British Airways that it plans to move towards industrial action against the airline "with immediate effect".
---
27 July 2020
Airbus self-flying plane just completed successful tests
Taxi, take-off, and landing tests, opening the door for fully autonomous flight. (businessinsider.com)
---
27 July 2020
Hawaiian Airlines Evacuates Its Fleet To Shelter from Hurricane
Hurricane Douglas is bowling towards the island state and has been classed as a category two hurricane.
---
27 July 2020
How Ryanair became a formidable force in European aviation
Possibly, there is no such polarizing airline in the world as Ryanair.
---
26 July 2020
Private jet lands in a field and left abandoned
Abandoned Private Jet left in a field near El Chal in Guatemala, army units confirm the seizure of narcotics.
---
26 July 2020
8 Different Types of Private Jets
Some are super fast, some are ultra-long range, and some are as luxurious as a palace. (aircraftcompare.com)
---
25 July 2020
Small plane crashes onto a residential street
Small plane crashes onto a residential street in Guabiruba, Brazil. Two occupants received serious injuries.
---
25 July 2020
Three dead after plane crashes into apartment block
Witnesses tell local media the light aircraft collided with a hot-air balloon shortly before coming down in the city of Wesel, Germany. (news.sky.com)
---
25 July 2020
Boeing to delay 777X as demand drops for big jets
Boeing hopes to bring the jet to market as passenger travel rebounds after a downturn caused by the pandemic.
---
25 July 2020
FAA warns of Boeing 737 double-engine power loss
FAA issued an Emergency Directive for all stored Boeing 737 Classic and Boeing 737 NextGeneration aircraft. If left unchecked, the fault could potentially lead to a double-engine shutdown without the potential ability to turn on the engines again.
---
24 July 2020
Black box transcript confirms illegal interference with jet downed in Iran
The transcript from the black boxes from a Ukrainian jet accidentally shot down by Iran on Jan. 8 confirm the fact of illegal interference with the plane.
---
24 July 2020
U.S. fighter jets near Iranian passenger plane over Syrian airspace
Several passengers on an Iranian airline were injured on Thursday over Syria after the pilot changed altitude to avoid collision with a U.S. fighter jet, according to Iranian media.
---
23 July 2020
Spicejet gets permission to operate flights to US
National carrier Air India is currently the only Indian airline operating flights to the US. (hindustantimes.com)
---
22 July 2020
Qatar Airways seeks $5 billion compensation from Arab bloc over airspace ban
Qatar Airways is seeking at least $5 billion in compensation from Saudi Arabia, the United Arab Emirates, Egypt and Bahrain for blocking it from their airspace, the state-owned carrier said on Wednesday.
---
22 July 2020
Jet Time files for bankruptcy, owner registers Jettime
Danish airline Jet Time, which has been offering charter and ACMI services since 2006, has filed for bankruptcy at the Copenhagen Court. In an emotional press release the company claims to have been a victim of a lockdown and a lack of government aid.
---
22 July 2020
Ethiopian Airlines cargo plane catches fire at Shanghai airport
The cause of the incident was under investigation, Ethiopian Airlines said in a Facebook post.
---
21 July 2020
Passengers Flying To China Now Need A Negative COVID-19 Test
In an announcement today, the Civil Aviation Administration of China (CAAC) said that anyone looking to travel to China must now provide a negative COVID-19 test before boarding.
---
21 July 2020
"Huge losses" reported by all three major Chinese carriers
Chinese "Big Three" – China Southern Airlines, China Eastern Airlines and Air China – have released their end-of-quarter statements, warning investors of significant adverse effects of the COVID-19 outbreak.
---
20 July 2020
Beech King Air damaged during emergency landing
Beech King Air from the US Embassy of Colombia damaged during emergency landing at El Dorado Airport in Bogotá.
---
20 July 2020
Data extraction of Ukraine Flight 752 shot down by Iran begins
After months of dithering, Iran sent to France the flight recorders of the Ukraine International Airlines Boeing 737-800 which was accidentally shot down shortly after taking off from Tehran in January 2020.
---
20 July 2020
Ex-Mexicana Boeing 727 Burns Down In Blaze
In what will probably go down as arson, an ex-Mexicana Boeing 727-200 was set ablaze on Sunday, practically destroying the entire aircraft.
---
20 July 2020
UAE launches its first-ever interplanetary mission to Mars
United Arab Emirates has made history as the launched its Hope orbiter to space. (khaleejtimes.com)
---
19 July 2020
Small aircraft impacts control tower at Eggersdorf Airport
Two injured as small aircraft impacts control tower at Eggersdorf Airport in Germany.
---
19 July 2020
Fire engine overturns on runway at Tirupati airport
The incident happened minutes before a flight carrying 71 passengers was landing from Bengaluru. (livemint.com)
---
19 July 2020
Vietnam Airlines Is Seeking Government Assistance
The airline, like many others the world over, has been hit hard by the drop in air travel caused by coronavirus-related travel restrictions.
---
18 July 2020
CAA cancels licences of 17 PIA pilots
The Civil Aviation Authority (CAA) has canceled the licenses of 17 pilots of Pakistan International Airlines (PIA), according to a news channel's report. (pakistantoday.com.pk)
---
18 July 2020
Envoy Air Suffers Landing Gear Issue In Chicago
On July 12, an Envoy Air Embraer ERJ-145 had just taken off from Chicago and was en-route to Detriot. However, the flight deck declared an emergency related to its landing gear.
---
18 July 2020
Paris airport terminal evacuated after bus bursts into flames
A bus has caught fire outside Terminal 4 at Paris' Orly airport, prompting the temporary evacuation of the building. (dw.com)
---
18 July 2020
How Does Autopilot Work on a Plane?
One of the mystical things about airplanes is autopilot. We hear about it in movies, and we know it's there, but what does it do and how does it do it? (aircraftcompare.com)
---
18 July 2020
Skunks And Seagulls Have Been Hit By Planes At Ottawa Airport
A report filed with Transport Canada shows that on Tuesday, July 14th, a skunk was struck and killed at Ottawa International Airport.
---
17 July 2020
American Airlines Is Rolling Out Touchless Check-In Today
American Airlines is providing customers a new, touchless experience to check-in luggage ahead of a flight.
---
17 July 2020
Aeroflot doubles down on ultra-ambitious plans
The strategy which sees Aeroflot group having 130 million annual passengers, 600 aircraft and a five-star airline, yet 30% cheaper domestic flights by 2028 was confirmed in the latest board meeting.
---
17 July 2020
Ryanair bomb threat
Police investigate incident on flight at Oslo airport. (independent.co.uk)
---
17 July 2020
British Airways retires entire 747 fleet after travel downturn
"It is with great sadness that we can confirm we are proposing to retire our entire 747 fleet with immediate effect," a BA spokesman told the BBC.
---
16 July 2020
Norwegian Air Shuttle sues Boeing for negligence on 737 MAX & 787
Norwegian Air Shuttle has filed a lawsuit in which it accuses Boeing of breaching a contract over the way the manufacturer handled the production and delivery of its two products, the Boeing 737 MAX and the Boeing 787 Dreamliner.
---
16 July 2020
Reconnaissance Plane Crashes in Turkey, 7 Dead
A Turkish reconnaissance plane crashed into a mountain in eastern Van Province early on Thursday, killing seven people on board. (defenseworld.net)
---
15 July 2020
Emirates' First Airbus A380 Flight In 4 Months Arrives In London
Emirates' first passenger Airbus A380 flight in almost four months has touched down at London Heathrow Airport.
---
14 July 2020
Kenyan DHC-8 carrying aid crashes in Somalia
A cargo plane carrying supplies to a flood relief mission crashed while landing at Beledweyne airport, in central Somalia.
---
11 July 2020
How Ailerons and Elevators Work?
You've probably heard of ailerons and elevators in relation to aircraft and, if you've had a view of the wings during a flight, you'll undoubtedly have seen the ailerons in action.
---
11 July 2020
How well do you know the Boeing 787?
On July 8, 2007, the Boeing 787 rolled out of the factory for the first time (07/08/07, got it?). [Quiz]
---
10 July 2020
Dutch government to file suit against Russia over downing of MH17
The Dutch government on Friday said it would file a suit against Russia over the downing of Malaysia Airlines passenger flight MH17.
---
10 July 2020
US bans Pakistan International Airlines flights over fake degrees
The decision follows the recent investigation that found 40% of Pakistani pilots to hold dubious licenses.
---
9 July 2020
Is this most luxurious 747 ever built?
It is stunning – just stunning, and certainly the most magnificent 747 ever built and it could be yours for about US$400 million.
---
9 July 2020
United Airlines to furlough up to 36,000 staff
United Airlines says up to 36,000 of its workers could be furloughed due to the coronavirus pandemic.
---
9 July 2020
Grounded: Air Namibia licensed revoked by its government
The government of Namibia decided to end the woes of its national flag carrier, Air Namibia, after the airline failed to gather funds to prove its solvency.
---
8 July 2020
Boeing reaches agreement for most Lion Air 737 MAX crash claims
A court filing revealed that Boeing reached agreements to settle most of the complaints filed regarding the crash of Lion Air Flight 610 that killed 189 people in October 2018. More than 90% of the claims have been addressed.
---
8 July 2020
New Saudi Arabia airport design unveiled
An upcoming integrated resort Amaala located along Saudi Arabia's northwest coast has released renderings for a new international airport. (businesstraveller.com)
---
8 July 2020
Lufthansa shuts Germanwings off; fleet reduced by 100 aircraft
While Lufthansa significantly bolstered its liquidity positions, as the group received multiple state aid packages, the company announced a restructuring program called "ReNew".
---
7 July 2020
What Are Flaps And Why Are They Important?
Most observant people who have flown on an aircraft may have noticed flaps on the wings being deployed during take-off and landing.
---
7 July 2020
Drone and light aircraft in 'near miss' outside Perth
A drone put the occupants of a light aircraft "in danger of serious injury" after a near miss incident outside Perth.
---
7 July 2020
What Travelers Need to Know about Boeing's 737 Max Comeback
The plane has been grounded since March 2019 after two deadly crashes, but could fly again by the end of the year.
---
6 July 2020
Two planes collide in Idaho
The planes sank in 127 feet of water after crashing into the lake, the statement added. At this time it is believed there are no survivors.
---
5 July 2020
Kenyan Plane Crash-lands In Bardere Somalia
A Kenyan owned Fokker 50 registration 5Y WFC crash-landed in Bardere, Somalia on Sunday morning. (kahawatungu.com)
---
3 July 2020
Ryanair to process 90 % of Covid-19 cash refunds by end of July
Ryanair says it is making "rapid progress" in processing customer refunds for flights cancelled between March and June as a result of Covid-19. (businesstraveller.com)
---
3 July 2020
Flying First Class? Is It Worth The High Price?
First class is the most luxurious way to fly. With access to the best airport facilities, the most spacious and private seating on board and fine dining, it is, of course, a fantastic way to travel.
---
2 July 2020
737 MAX's Recertification Flights End After Just 10 Hours
The Boeing 737 MAX has completed its test flights under the supervision of the Federal Aviation Administration (FAA) and Boeing.
---
2 July 2020
Aeromexico declares bankruptcy
The Mexican flag carrier Aeromexico has filed for voluntary Chapter 11 protection in the United States on July 1, 2020. Despite the bankruptcy protection, the airline intends to continue operations.
---
1 July 2020
Garuda Indonesia A330 veers off the runway
Garuda Indonesia A330 veers off the runway while preparing to depart at Sultan Hasanuddin Airport in Indonesia. No injuries reported.
---
1 July 2020
Plane-maker Airbus to cut 15,000 jobs
Aerospace giant Airbus says it plans to cut 15,000 jobs as it deals with the effects of the coronavirus crisis.
---
1 July 2020
Pilot of crashed South Carolina F-16 fighter jet pronounced dead
A United States Air Force F-16CM Fighting Falcon crashed at Shaw Air Force Base, South Carolina, during a routine training mission.
---
June
30 June 2020
Norwegian cancels all remaining Boeing orders
Norwegian Air Shuttle announced it would cancel its pending order for 92 Boeing 737 MAX and 5 Boeing 787 Dreamliner jets.
---
30 June 2020
FAA starts Boeing 737 Max test flights
Boeing's 737 MAX completes first day of FAA recertification flight testing.
---
29 June 2020
UAE To Suspend Flights From Pakistan
The United Arab Emirates' General Civil Aviation Authority (GCCA) announced yesterday that it would temporarily suspend flights from Pakistan in light of its worsening COVID-19 situation.
---
28 June 2020
Boeing set for critical 737 Max flight tests
Boeing's bid to see its 737 Max return to the skies faces a pivotal week with flight safety tests expected to begin.
---
28 June 2020
The Hidden Reason Why Flying In Canada Is Expensive
Canadian air travel is expensive when compared to similar distances and 'products' offered in the United States, Europe, and Asia.
---
27 June 2020
The World's Biggest Airline Fleets In 2020
Here are the five biggest airline fleets in 2020 according to Planespotters.net
---
26 June 2020
Crash landing of Small plane at Cable Airport
Pilot escapes with minor injuries during landing accident at Cable Airport in California.
---
26 June 2020
Virgin Australia to fly again with new US owner
Virgin Australia has been bought by US private equity group Bain Capital after falling into administration due to coronavirus travel restrictions.
---
25 June 2020
Qantas to axe 6,000 jobs due to pandemic
The cuts equate to about a fifth of the airline's workforce prior to the Covid-19 crisis. In March, it furloughed more than 80% of its staff.
---
25 June 2020
PIA grounds 150 pilots over 'dubious' licences
Pakistan International Airlines is grounding more than one third of its pilots over suspicions that they hold "dubious" licences. It comes after a deadly crash in May that left 98 people dead. (rt.com)
---
24 June 2020
Emirates suspends flights from Pakistan after passengers test positive
The decision was taken after 26 people on board a flight from Pakistan to Hong Kong via Dubai were found to have the virus. (thenational.ae)
---
24 June 2020
Europe Could Ban US Tourists When It Reopens
American tourists may be unwelcome in Europe as the coronavirus continues to spread across the United States.
---
23 June 2020
US accuses India of unfair practices on charter flights
The US Transportation Department on Monday accused the Indian government of engaging in "unfair and discriminatory practices" on charter air transportation services.
---
22 June 2020
Japan naval aviation on the hunt for Chinese submarines
Following reports of a foreign submarine cruising near the Satsunan Islands, the Japan Maritime Self-Defense Force deployed two warships.
---
21 June 2020
Additional Design Flaws With 737 MAX
A Boeing engineer who has raised concerns regarding the 737 MAX asserts that there are systemic problems with the design of the narrowbody aircraft.
---
20 June 2020
Four historical crashes that lead to safer sky nowadays
Experts claim that the risk of dying on a plane is one in 11,000,000, when dying in a car accident are about one in 5,000.
---
19 June 2020
Fedex 767 veers off taxiway
Fedex 767 veers off taxiway after landing at Vancouver Airport. No injuries reported.
---
18 June 2020
LATAM Airlines Argentina ceases operations
LATAM subsidiary in Argentina, LATAM Argentina, is ceasing operations effective immediately.
---
18 June 2020
Around 70% Of Flights To Beijing Are Cancelled
Beijing canceled 1,255 flights yesterday amid fears that a second wave of infections is hitting the city.
---
17 June 2020
Woman dies after fall off airplane stairs
Woman dies after falling off airplane stairs at Tan Son Nhat Airport in Vietnam.
---
16 June 2020
Changi Airport Terminal 5 construction paused
Singapore will pause the construction of the fifth terminal at its Changi Airport for at least two years.
---
16 June 2020
easyJet Pushes Back Delivery Of 24 Airbus Aircraft
easyJet has reached an agreement with plane manufacturer Airbus to push back the delivery of 24 A320neo initially intended to join the fleet between 2020 and 2022.
---
15 June 2020
Indonesian Air Force Hawk 209 crashes in residential area
An Indonesian Air Force BAe Hawk Mk 209 light attack aircraft crashed in the Riau province of Indonesia. The pilot managed to eject from the aircraft.
---
15 June 2020
China to launch new airline despite travel downturn
China's second-biggest airline is to launch a new carrier despite a severe global downturn in passengers caused by the coronavirus pandemic.
---
15 June 2020
How AI Speeds Up the Security Processes at Airports
It is a public fact that security is a very first priority at any airport in the world.
---
14 June 2020
Vietjet A321 skids off the runway
Vietjet A321 skids off the runway on landing at Tan Son Nhat Airport in Vietnam. No injuries reported.
---
13 June 2020
Police chopper crash in eastern Kenya
The six police officers who survived a helicopter crash at Kaithe in Meru County have since been airlifted to Nairobi. (standardmedia.co.ke)
---
13 June 2020
Starlink Mission
SpaceX launch of its ninth Starlink mission, which will include 58 Starlink satellites and three of Planet's SkySats.
---
13 June 2020
737 MAX pilots were "surprised, angry and baffled" about MCAS
As reports indicated that Boeing plans to begin flight testing the fixed 737 MAX as early as late-June 2020, hoping for certification as the summer ends.
---
11 June 2020
German airline Lufthansa plans to cut 22,000 jobs
The carrier predicted a slow recovery in demand and expected to have about 100 fewer aircraft after the crisis.
---
11 June 2020
New hall at LaGuardia's Terminal B
Governor Cuomo Unveils New Arrivals and Departures Hall at Terminal B as Part of the $8 Billion Transformation of LaGuardia Airport.
---
10 June 2020
Airlines set for 'worst' year on record
The plunge in travel caused by the coronavirus will drive airline losses of more than $84bn (£66bn) this year, a global industry group has warned.
---
9 June 2020
Emirates fires 700 cabin crew, 600 pilots in latest cuts
Emirates has fired over a thousand employees including 700 cabin crew and 600 pilots, most of whom flew the superjumbo Airbus A380. (arabianbusiness.com)
---
9 June 2020
Pilot honors George Floyd with flight path drawing
A Canadian pilot sent love from above by drawing a raised fist with his plane's flight path to honor the late George Floyd and denounce racism.
---
8 June 2020
How we are going to the Moon
Artemis opens the door for humanity to sustainably work and live on another world for the first time. Using the lunar surface as a proving ground for living on Mars, this next chapter in exploration will forever establish our presence in the stars.
---
8 June 2020
Evidence from PIA PK8303 black boxes to be made public
The content of the black boxes should be revealed to the public within the month, with a parliamentary hearing set for June 22, 2020.
---
8 June 2020
The UK's New Quarantine Rules – Everything You Need To Know
The UK's quarantine rules come into force today and are set to impact thousands of travelers, not to mention airlines and businesses both in the UK and abroad.
---
6 June 2020
US Allows Limited Flights On Chinese Airlines
China would be allowed to operate two flights per week to the United States.
---
6 June 2020
5 skyrocketing space startups to watch in 2020
The startup ecosystem regularly presents state-of-the-art innovations to the business world.
---
5 June 2020
Small plane crash near lake Oconee, Georgia
5 family members en route to funeral, including 2 kids, killed in Georgia plane crash. (ajc.com)
---
5 June 2020
Airbus warns it may sue airlines over undelivered jets
Airbus (AIR.PA) is ready to sue airlines that refuse to honour contracts to take aircraft, its chief executive was quoted on Friday as saying, raising the stakes in a stand-off between some manufacturers and airlines over the corornavirus crisis.
---
5 June 2020
American Airlines A319 declares Mayday over engine loss
American Airlines flight AA387 from Guadalajara to Dallas, United States, declared Mayday after losing one of the aircraft engines on June 4, 2020.
---
4 June 2020
European Commission blacklists all Armenian airlines
The European Commission added all airlines certified in Armenia to the EU Air Safety List, essentially banning them from flying in the European skies.
---
3 June 2020
SpaceX Starlink Mission
Successful deployment of 60 Starlink satellites at the low orbit.
---
3 June 2020
Trump administration to bar Chinese passenger carriers from flying to U.S.
President Donald Trump's administration on Wednesday barred Chinese passenger carriers from flying to the United States starting on June 16.
---
3 June 2020
Lufthansa burning $896 million per month
No airline was spared, as almost all carriers had to ask their respective home governments for financial support.
---
2 June 2020
EasyJet hopes to reopen 75% of route network by August
EasyJet says it hopes to resume flights on 75% of its route network by the end of August, although the number of daily services will still be significantly down for a normal summer season.
---
2 June 2020
Mitsubishi buys Bombardier CRJ Series for $550M
Mitsubishi Heavy Industries bought Bombardier CRJ Series, closing the $550 million worth deal one year after it was first announced in June 2019. CRJ Series was the only regional aircraft program remaining in Bombardier's portfolio.
---
1 June 2020
Ryanair gives ultimatum to French pilots: 20% wage cut or layoff
Expecting losses in the second quarter of 2020, Ryanair plans to cut wages by 20% among pilots and 10% among flight attendants and stewards.
---
1 June 2020
How To Prepare For International Travel During COVID-19
Here are some questions you can ask yourself to prepare if your itinerary calls for crossing borders.
---
May
31 May 2020
A small plane has crash landed into the Solent near Cowes
The light aircraft came down unexpectedly whilst flying West to East sometime before 15:00. (islandecho.co.uk)
---
31 May 2020
Completely unacceptable approach preceded PK8303 crash
Data shows that the pilots of the A320 descended at twice the normal rate and went across the runway threshold at 210kts (388km/hr) well above the recommended 140kts (259km/hr).
---
30-31 May 2020
A successful launch of Crew Dragon and docking with ISS
A historical successful launch of Crew Dragon Demo-2 with NASA astronauts Bob Behnken and Doug Hurley on board has return human spaceflight to the United States.
---
30 May 2020
Two beauties piloting Boeing out of Cairo
Boeing 737-800 with Captain Heba and First Officer Sara operating SU-GEH on a roundtrip from Cairo to Athens.
---
29 May 2020
Prototype of SpaceX's heavy-lift rocket explodes
A prototype of SpaceX's upcoming heavy-lift rocket, Starship, exploded on Friday during ground tests in south Texas.
---
29 May 2020
5 World's mysteries in aviation
Lost aircraft, never found passengers and even a nuclear bomber that went missing ‒ that is not a piece of a horror movie plot, it's a part of the world's most horrifying mysteries in aviation.
---
29 May 2020
No option of bankruptcy for American Airlines, CEO says
We don't look at that as an option. That is failure, added the American Airlines CEO.
---
28 May 2020
Crashed Pakistan plane hit runway three times on first approach
Pakistan airliner that crashed last week couldn't open his landing gear and hit the runway three times.
---
28 May 2020
easyJet to cut 4500 jobs and reduce fleet
The British low-cost carrier easyJet announced it would cut a third of its workforce, or nearly 4,500 jobs, and shrink its fleet.
---
28 May 2020
Qantas Replaces Boeing 747 With 787 Dreamliner Next Year
Everyone knew it was coming, but its a sad day when the grand dame of the skies is to be replaced by a bland and charmless Dreamliner.
---
27 May 2020
NASA and SpaceX Crew Dragon Launch has moved to Saturday, May 30 (21:22 CET) due to weather conditions
After standing down from launch on Wednesday, May 27, SpaceX is now targeting Saturday, May 30 for Falcon 9's launch of Crew Dragon's second demonstration (Demo-2) mission from Launch Complex 39A (LC-39A) at NASA's Kennedy Space Center in Florida.
---
27 May 2020
Boeing set to announce significant US job cuts this week
Boeing is expected to announce US job cuts this week after disclosing last month it planned to shed 10 % of its worldwide workforce of 160,000 employees.
---
26 May 2020
LATAM Airlines enters Chapter 11 bankruptcy
LATAM will continue to operate as much as is possible during the current pandemic, while continuously working with its creditors and stakeholders to reduce its debt and "address commercial challenges" as an airline group.
---
26 May 2020
Four people killed in MI-8 military helicopter crash at Chukotka
The crash happened earlier today at mixed-used military and civil aviation Ugolny Airport east of Anadyr in Russia's easternmost region of Chukotka. (themoscowtimes.com)
---
26 May 2020
These Are The Oldest Boeing 757s In Operation
This plane could do short-, medium-, and long-haul missions. However, some airlines are hanging on to these planes a little longer.
---
26 May 2020
Virgin Orbit rocket fails on debut flight
Sir Richard Branson's Virgin Orbit company has tried unsuccessfully to launch a rocket over the Pacific Ocean.
---
25 May 2020
Lufthansa to close A380 base in Frankfurt
Lufthansa has confirmed to Airliners.de that it intends to transfer all its Airbus A380-800s to Munich for the time being as it makes more logistical & commercial sense.
---
25 May 2020
Massive fire at Bombardier Belfast facility
Fire causes significant damage to Bombardier's A220 manufacturing facility in Belfast. (belfasttelegraph.co.uk)
---
24 May 2020
PIA plane crash raises serious questions
Preliminary report says the plane's engines had scraped the runway three times on the first landing attempt at Karachi. (geo.tv)
---
24 May 2020
11 of the Worst Aircraft Still In Service
Most of these have stopped flying for good reason, but some are still flying high. So which are the worst aircraft still in service? (aircraftcompare.com)
---
23 May 2020
United Express Performs Flaps Up Landing In Calgary
When on the final approach into Calgary International Airport (YYC), the Canadair jet crew selected Flaps 8 and received a "FLAPS FAIL" indication.
---
23 May 2020
Emirates Women Pilot Boeing 777 into Quito
Emirates Captain Ellen Roz (USA) and First Officer Heidi McDiarmid (Australia) on the flightdeck of the Boeing 777.
---
23 May 2020
European Borders Set To Reopen From June – Where Can You Travel
Western European countries, which were the worst hit, have announced independent decisions to open borders.
---
23 May 2020
Lauda closes Vienna base
Vienna is Lauda's largest base, and the carrier said that over 300 "well paid pilot and cabin crew jobs" would be lost as a result of the closure. (businesstraveller.com)
---
22 May 2020
Pakistan Airlines passenger plane crashes in Karachi
A Pakistan International Airlines plane has crashed in Karachi on a flight from Lahore, aviation officials say.
---
22 May 2020
EasyJet passengers will be required to wear masks
EasyJet has said it will resume some flights on 15 June, with all passengers and cabin crew told to wear face masks to protect against the coronavirus.
---
21 May 2020
Ryanair CEO calls on governments to abandon quarantine plans
Ryanair Group CEO Michael O'Leary has questioned UK and Irish government plans for a 14-day quarantine on arrivals, calling them "unexplainable, ineffective, and unimplementable". (businesstraveller.com)
---
21 May 2020
Emirates possible cancel remaining A380s under assembly
Emirates, which made the Airbus A380 the backbone of its fleet, is having very serious second thoughts about the double-decker.
---
20 May 2020
Air France definitely retires Airbus A380 fleet
Air France announced that the nine Airbus A380 aircraft that remained in its fleet would not take off again, two years before their official withdrawal.
---
20 May 2020
Emergency landing on a highway
Small plane makes emergency landing on a highway in Kansas City, Missouri.
---
20 May 2020
Abu Dhabi's Etihad makes first known flight to Israel
An Etihad Airways plane flew from the United Arab Emirates to Israel on Tuesday to deliver coronavirus supplies to the Palestinians.
---
20 May 2020
Video of 747 flyby action
See this amazing pilot skills of 747 flyby.
---
19 May 2020
EasyJet admits nine million customers hacked
EasyJet has admitted that a "highly sophisticated cyber-attack" has affected approximately nine million customers.
---
18 May 2020
Thai Airways denies bankruptcy, key decision expected tomorrow
Latest media reports indicate that rehabilitation plan might be submitted to bankruptcy court. The airline itself denies bankruptcy reports.
---
18 May 2020
One dead after Canadian Snowbirds jet crashes into home
At least one person has died after an aerobatic Canadian air force jet crashed into a residential neighbourhood.
---
17 May 2020
Emirates to Permanently Decommission 40% of Airbus A380 Fleet
A total of 46 Airbus A380's have now been earmarked to be permanently retired and may never fly passengers ever again. (paddleyourownkanoo.com)
---
15 May 2020
Orbis' MD-10 Is Also A Flying Eye Hospital
The Orbis Flying Eye Hospital travels around the world teaching doctors in developing countries.
---
14 May 2020
Singapore Airlines posts first annual net loss in 48-year history
National carrier Singapore Airlines reported the first annual net loss in its 48-year history after COVID-19 crippled travel demand.
---
14 May 2020
KLM to offer cash refunds for Covid-19 cancelled flights
KLM has updated its voucher policy, and will now offer a choice of either of a voucher or cash refund for future flights cancelled as a result of the coronavirus crisis. (businesstraveller.com)
---
14 May 2020
How The Lifting Nose On A Boeing 747 Cargo Plane Works
The front nose can lift to allow access to the cargo area onboard. Why is this an advantage for cargo carriers, and how does it work?
---
13 May 2020
Lufthansa A380 D-AIMB arrives at Teruel for storage
There are now 7 x Lufthansa and 2 x Air France A380's at the airport.
---
13 May 2020
Boeing sees zero orders again in April
The company said on Tuesday it delivered just six planes last month, bringing the total to 56 for the first four months of 2020.
---
12 May 2020
1 dead and 1 seriously injured after small plane crashes in Miramar
A flight school student has died and an instructor was seriously injured after a small plane crashed in Miramar during a training flight. (wsvn.com)
---
12 May 2020
Boeing's CEO Believes That A Major US Carrier Will Fail
Boeing CEO predicted in an interview aired on Tuesday that the COVID-19 crisis will claim one major US airline as its victim.
---
12 May 2020
Qatar Airways lands in hot water over employee firings
Qatar Airways allegedly informs a pilot about employment contract termination and asked to pay the company $162,354 compensation for a training program.
---
11 May 2020
World's second-oldest airline, Avianca, driven to bankruptcy
Avianca Holdings, Latin America's second-largest airline, filed for bankruptcy on Sunday, after failing to meet a bond payment deadline. (finance.yahoo.com)
---
11 May 2020
Air China Boeing 747 Suffers Bird Strike In Madrid
An Air China flight climbing out of Madrid on Saturday, 9 May, was forced to turn around and return to the airport after an engine ingested a bird.
---
10 May 2020
Piloting Boeing 787 into Heathrow
Fantastic approach and landing at London Heathrow Airport with Royal Jordanian Dreamliner. (20 min. explanation video)
---
8 May 2020
Southwest Boeing 737 hits and kills person on runway
A Southwest Boeing 737-700 hit a person on the runway of Austin airport as it was landing at night.
---
8 May 2020
Boeing's CEO Warns That Airline Growth May Not Return For 5 Years
While he doesn't expect to see true growth returning for around five years, he believes that his company can do what is needed to ensure a healthy future.
---
7 May 2020
Passengers told to wear gloves at some UK airports
Passengers travelling through some UK airports are being told to cover their faces and wear gloves due to Covid-19.
---
7 May 2020
How you can land a passenger aircraft! 20 steps
What if a Passenger was the only one left to land the plane? Could a passenger land aircraft without any previous knowledge or training?
---
6 May 2020
Boeing 747 cockpit turbulence in a misty landing
Short landing video of Boeing 747 in a misty weather.
---
6 May 2020
Virgin Atlantic to cut 3,000 jobs and quit Gatwick
Virgin Atlantic has announced it is to cut more than 3,000 jobs in the UK and end its operation at Gatwick airport.
---
5 May 2020
Blood Shed In Fight Over Noise Onboard Spirit Airlines Flight
A Spirit Airlines flight from Los Angeles to Detroit last Thursday was forced to make an emergency landing following a brawl in the cabin.
---
4 May 2020
African Express plane was shot down by a rocket in Somalia
The airplane was flying from Ethiopia to a Somalia town named Baidoa, 6 people died. (tuko.co.ke)
---
4 May 2020
EU clears 7 billion euros in state aid for Air France
The European Union's competition watchdog on Monday approved French state aid worth 7 billion euros ($7.66 billion) for Air France.
---
3 May 2020
Bomb threat prompts Anchorage Airport temporary closure
Anchorage Airport, currently claiming to be the world's busiest airport, has reopened for incoming flights after a security incident on May 2, 2020.
---
2 May 2020
Which airlines are requiring masks for flight attendants or passengers?
Please place your seatbacks and tray tables in their upright position — and put your masks on. (foxnews.com)
---
1 May 2020
Two Qatar Airways planes collide due strong winds
The culprit of the incident appears to be a storm, as the winds gusts, reaching up to 110 km/h (61 knots), pushed a Boeing 787 out of its parking place.
---
April
30 Apr 2020
Safe distancing on aircraft and higher ticket prices could be 'new normal'
Imagine travelling to your holiday destination on a plane that is only half filled with passengers, served by cabin crew wearing masks.
---
29 Apr 2020
A380 almost vertical takeoff
Incredible pilot skills of the biggest commercial plane.
---
29 Apr 2020
Airbus and Boeing take full brunt of the crisis
With the coronavirus pandemic affecting the aviation industry and setting the demand for new aircraft at a record low, Airbus and Boeing find themselves in an unprecedented crisis.
---
29 Apr 2020
Lufthansa may prefer creditor protection to government ownership
Like British Airways, which has announced 12,000 potential redundancies, Lufthansa believes that it will take years for travel to return to pre-pandemic levels. (businesstraveller.com)
---
28 Apr 2020
Boeing needs more money
As it faces the impact of the COVID-19 pandemic on air transport, Boeing is preparing to take additional loans in the coming months.
---
28 Apr 2020
Norwegian Air says most of fleet will stay grounded until 2021
Airline sets out case for coronavirus bailout that will cut share value by extra 95% + Airlines bailout overview.
---
27 Apr 2020
Airlines fear new cash crisis if jobs scheme ends
Airline industry bosses have urged Chancellor Rishi Sunak to extend his job retention scheme beyond June.
---
27 Apr 2020
Russian MC-21 resumes flight tests, certification in question?
The flight test program for the Russian narrowbody aircraft Irkut MC-21-300 is underway again, United Aircraft Corporation (UAC) announced on April 22, 2020.
---
26 Apr 2020
You have to see this dream landing
Beautiful misty landing at Milan Airport.
---
26 Apr 2020
How High Can Commercial Passenger Planes Fly?
How high are aircraft permitted to operate, why do they do this, and what are the limitations of going higher?
---
25 Apr 2020
Lufthansa Group will require state aid to survive
Lufthansa Group yesterday published its preliminary first quarter results, showing a loss of around €1.2 billion, and gave a stark warning about its solvency over the coming weeks. (businesstraveller.com)
---
24 Apr 2020
Fantastic Cockpit Views Airbus A380 Takeoff
JustPlanes joins Captain Mirpuri for a roundtrip flight from Paris CDG to New York JFK on behalf of Norwegian. You will see and hear all the preflight preparations to get the Airbus A380 ready for departure.
---
24 Apr 2020
Russia's Flawed Concorde Challenger
Before the Concorde, there was the Tu-144. The Soviet Union's answer to supersonic travel.
---
24 Apr 2020
One Hospitalized After Small Plane Crash-landing
The pilot of a single-engine plane was forced to make an emergency landing Thursday afternoon after losing power in an engine, the FAA says. (nbcdfw.com)
---
23 Apr 2020
Leaving middle seat empty is idiotic, says Ryanair
The boss of Ryanair says the airline will not resume flights if it has to keep middle seats empty to fight Covid-19, calling the idea "idiotic".
---
23 Apr 2020
Turkish Airlines flight TK1920 draws crescent and star in sky
Turkish Airlines, the flag carrier airline of the country, is creating a massive Turkish flag over the skies of the Central Anatolia Region.
---
22 Apr 2020
Air Mauritius declares insolvency, enters administration
After halting all its domestic and international flights due to the coronavirus crisis, Air Mauritius is expecting not to meet its financial obligations in the foreseeable future.
---
22 Apr 2020
The Boeing 2707 – America's Failed Answer To The Concorde
The Boeing 2707 was the US planemaker's take on a supersonic Concorde design back in the 1970s.
---
21 Apr 2020
Could Future Economy Class Cabins Have Glass Hygiene Screens?
An Italian aviation design firm has unveiled a new product that could change the face of economy class travel.
---
20 Apr 2020
Virgin Australia set to enter voluntary administration
Virgin Australia is set to go into voluntary administration in the biggest airline collapse in Australia since Ansett failed in 2002, putting thousands of jobs and more than a billion dollars in pre-paid tickets at risk.
---
19 Apr 2020
Coronavirus: Who is still flying?
London's Heathrow airport normally has about 600 flights landing on an average day, but in lockdown Britain, about 60 arrive daily.
---
18 Apr 2020
Su-25 mistakenly fires missile through a fuel tanker at Adji Kossei airbase
Two women and two children were killed in Chad After Jet Bomb 'Accidentally' Hits Army Chief's House.
---
17 Apr 2020
Apollo 13 mission anniversary
50 years ago, the Apollo 13 crew splashed down in the Pacific Ocean, mission control successfully brought the three astronauts back to Earth.
---
17 Apr 2020
Direct Flight From Paris To Brisbane – In 20 Hours!
On Wednesday afternoon at 13.37 local time, a Virgin Australia Boeing 777 touched down in Brisbane, Australia. Origin of departure: Paris, France. Flight time: 19 hours and 45 minutes.
---
17 Apr 2020
French army helicopter crashed
An Airbus AS532 Cougar helicopter of the French army crashed in the Pyrenees with seven soldiers on board. Two were killed, the other five were injured.
---
16 Apr 2020
Small plane makes emergency landing on highway
Small plane makes emergency landing on Quebec City highway after mechanical failure.
---
16 Apr 2020
A380 damaged the taxiway after landing
British Airways A380 G-XLED was too heavy and damaged the taxiway at Chateauroux Airport.
---
15 Apr 2020
New video released showing terrifying moments
Aeroflot flight 1492 makes emergency landing on 5 May 2019 at Sheremetyevo Airport.
---
15 Apr 2020
Boeing 737 MAX Woes: 150 Orders Lost In March
Boeing's latest order book announcements have revealed a staggering 150 cancellations for the 737 MAX in March alone.
---
15 Apr 2020
Iran's Mahan Air Banned From Spanish Airports
In what appears to be a political rather than safety or regulatory issue, Spain is prohibiting Iran's Mahan Air from landing at its airports.
---
14 Apr 2020
Small Collision at Dubai Airport
British Airways A350 collides with Emirates 777 during pushback at Dubai Airport.
---
14 Apr 2020
Narita Airport offers cardboard beds for travellers
Cardboard beds are seen for passengers in Narita Airport being temporarily quarantined as they wait for the coronavirus disease (COVID-19) test results.
---
13 Apr 2020
Tornado rips through Monroe Regional Airport
Significant damage at the Monroe Regional Airport in Louisiana, including several aircraft that appeared to be overturned.
---
13 Apr 2020
Air Force One, the flying White House
If there is one aircraft as famous as the Pope, one name as recognizable as Coca Cola in the aviation world, it is the Air Force One.
---
12 Apr 2020
Shots fired at Air France A330 in Congo
On April 11, 2020, Air France Airbus A330 was shot at and left with bullet holes in Pointe Noire Airport (PNR) in Congo.
---
11 Apr 2020
Europe's Airports Lost 100 Million Passengers In March
Last month, European airports lost over 50% of their normal passenger traffic. In just 31 days, passenger figures were down by more than 100 million customers.
---
11 Apr 2020
How aircraft are put into storage?
Brussels Airlines has released a video and images showing the process it goes through to store its aircraft at Brussels airport. (businesstraveller.com)
---
10 Apr 2020
Thailand extends temporary ban on flights
Thailand has now extended its temporary ban on all international flights to the country until April 18, according to the Civil Aviation Authority of Thailand (CAAT). (businesstraveller.com)
---
9 Apr 2020
Pandemic has set the number of air travellers back decades
The number of people travelling through US airports this week has fallen to levels not seen since the 1950s. (news.sky.com)
---
8 Apr 2020
Austrian Airlines Boss Says Demand Won't Recover Until 2023
The CEO of Austrian Airlines has said that he does not see demand after the COVID-19 pandemic recovering until at least 2023.
---
8 Apr 2020
IATA warns, millions of jobs at risk
About 25 million jobs are at risk of disappearing due to falling demand for air travel amid the Covid-19 crisis. (businesstraveller.com)
---
7 Apr 2020
Lufthansa To Immediately Retire 6 Airbus A380s
The Lufthansa Group has announced that it will retire six of its Airbus A380 aircraft with immediate effect.
---
7 Apr 2020
Airbus Sold But Never Built A Cargo A380
Why did Airbus cancel the A380F despite clear interest from customers?
---
7 Apr 2020
Easyjet secures £600 million government coronavirus loan
Easyjet confirmed last night that it had secured a £600 million loan from the Covid Corporate Financing Facility (CCFF), issued by HM Treasury and the Bank of England. (businesstraveller.com)
---
6 Apr 2020
Pilots Have Their Own Secret Language
If you've ever passed the cockpit while boarding a flight and tried to pick up bits from your pilots' conversation, you probably didn't glean much from them. Here's What They're Really Saying. (time.com)
---
6 Apr 2020
British Airways to suspend flights to Japan
British Airways will suspend all flights between the UK and Japan later this week. (businesstraveller.com)
---
6 Apr 2020
Fire next to Southwest Florida International Airport
More than 3,500 cars were destroyed or damaged.
---
5 Apr 2020
Hong Kong Airport is using virus-killing robots
Hong Kong International Airport has deployed several self-driving robots to clean public places as part of its measures to protect against the spread of the coronavirus. (businesstraveller.com)
---
5 Apr 2020
Here's How Aer Lingus Used Seat Bags To Bring Cargo On A330s
Aer Lingus will be operating up to five nonstop flights per day between Beijing and Dublin to bring cargo onboard Airbus A330 aircraft.
---
4 Apr 2020
Air India Won't Take Bookings Until May
This comes after a report that the government of India has asked the carrier to suspend bookings through April 30th.
---
3 Apr 2020
Cathay Pacific Carrying Less Than 600 Passengers Per Day
If Cathay Pacific had an Airbus A380, it could theoretically fill it with all the passengers it recently carried in a single day.
---
3 Apr 2020
Heathrow to move to single runway operation
Earlier today I learnt that London Heathrow is to become a single runway airport from Monday April 6. (businesstraveller.com)
---
2 Apr 2020
Air New Zealand To Stop All Ghost Flights
Air New Zealand has upturned its entire flight schedule in an effort to stop ghost flights – empty aircraft moving into position for actual passengers.
---
2 Apr 2020
BA expected to suspend 36,000 staff
The airline, which grounded much of its fleet due to the coronavirus crisis, has been negotiating with the Unite union for more than a week.
---
1 Apr 2020
Aeroflot Boeing 737 Engine Fails Near Moscow
The Boeing 737 was carrying 154 passengers and seven crew members. It landed 30 minutes before schedule without incident.
---
1 Apr 2020
Lawmakers demand airlines refund customers for coronavirus cancellations
A group of senators including four current and former presidential candidates is calling on U.S. airlines to issue cash refunds to customers who either have had to cancel flights due to the coronavirus pandemic. (foxnews.com)
---
March
31 Mar 2020
BA temporarily suspends flights from London's Gatwick Airport
British Airways is suspending all its flights to and from London's Gatwick airport amid the coronavirus pandemic. (news.sky.com)
---
31 Mar 2020
Qatar Airways running out of cash
Qatar Airways would have to seek financial support from the Qatari government, the sole shareholder of the airline, according to CEO Al Baker.
---
30 Mar 2020
Pictures highlight the slump in air traffic
The aircraft tracking website Flightradar24 has provided some dramatic screenshots of the extraordinary drop in air travel over the past month and past year.
---
30 Mar 2020
US Airlines Are Selling 5-Hour Flights For $16
For example, there is this one-way fare between Baltimore and Los Angeles on Spirit Airlines for $14. If you connect, American is offering it for $27.
---
29 Mar 2020
Westwind jet crashes on takeoff from Manila Airport
A evacuation flight carrying medical crew & patient has crashed at Manila Airport in the Philippines. (rt.com)
---
29 Mar 2020
Explore Boeing 727-022
Nice 3D showcase of old Boeing 727-022. Its last commercial passenger flight was in January 2019. (my.matterport.com)
---
28 Mar 2020
How the Top 5 biggest airlines' fleets changed due to coronavirus
The outbreak of COVID-19 has touched every airline in the industry, no matter large or small.
---
27 Mar 2020
Stored American's fleet
Drone footage from Tulsa Airport where part of American's fleet is stored.
---
27 Mar 2020
El Al Operates First Ever Direct Australia Flight
Israel's El Al has landed in Australia for the first time, flying a Boeing 787-9 Dreamliner from Perth to Tel Aviv.
---
26 Mar 2020
London City Airport Closes Doors Until End Of April
The airport in the heart of London imposed the 36-day closure yesterday.
---
26 Mar 2020
4 Reasons Planes Don't Fly Over Antarctica
Let's take a more detailed look at some of the reasons why flying over Antarctica remains a barrier for pilots. (aircraftcompare.com)
---
25 Mar 2020
59 Boeing 737 MAX Orders Were Cancelled In February
February was not a good month for Boeing regarding its 737 MAX order book.
---
25 Mar 2020
Is this the end of Virgin Australia?
On March 25th, Virgin Australia announced a major domestic capacity cut. Alongside this, low-cost carrier Tigerair Australia will temporarily suspend operations.
---
25 Mar 2020
Boeing to halt production in Seattle due COVID-19
Boeing is shutting down its production operations in Seattle area facilities.
---
24 Mar 2020
Emirates And Etihad Ground All Flights Immediately
Emirates and Etihad will ground all flights for the time being with immediate effect.
---
24 Mar 2020
IATA upgrades passenger revenue downfall to $252 billion
The International Air Transport Association (IATA) released its latest outlook on the current situation in the industry, struggling with the crisis due to the coronavirus COVID-19 outbreak.
---
24 Mar 2020
Us airlines consider domestic shutdown
US airlines are considering plans for a possible voluntary or government-mandated shutdown of nearly all domestic passenger flights, according to The Wall Street Journal.
---
23 Mar 2020
India Bans Domestic Passenger Flights
India has moved to ban all domestic passenger travel with effect from midnight tomorrow.
---
23 Mar 2020
Singapore airlines grounds most of its aircraft
Singapore Airlines will ground most of its aircraft until the end of April as it cuts capacity by 96 percent due to the COVI-D-19 crisis.
---
22 Mar 2020
Emirates To Suspend All Passenger Operations By Wednesday
Emirates has made the decision to suspend all of its passenger operations by this Wednesday – March 25th.
---
22 Mar 2020
Plane rolls back into grass area
Serve Air Cargo 727 makes emergency return to N'djili Airport in the DRC due to hydraulic issues. After landing the aircraft rolls back into grass area.
---
22 Mar 2020
Pakistan suspends international flights for two weeks
Pakistan has suspended all international flights for two weeks to limit the spread of coronavirus, as governments across densely populated south Asian countries ramp up their efforts to contain the virus.
---
22 Mar 2020
Week of surprising and record-breaking flights
Here are the five impressive recent flights that brought awe, wonder, and surprise.
---
21 Mar 2020
Ecuador officials physically block airport's runway
Local officials in blocking off a runway at the José Joaquín de Olmedo International Airport, which they accomplished by strategically placing trucks in the path of any incoming aircraft. (foxnews.com)
---
21 Mar 2020
Russian airlines caught in fake bomb threats problem
An anonymous caller warned that explosives had been placed on the flight SU1392 took off from Moscow Sheremetyevo Airport on March 19, 2020.
---
20 Mar 2020
Two Arrested After Car Smashes Into Barcelona Airport
There was drama at Barcelona El Prat Airport this morning. Two individuals were arrested after a car was deliberately driven into Terminal 1.
---
20 Mar 2020
Cathay Pacific will only fly to 12 Cities from April
For the months of April and May, the Hong Kong-based carrier announced that it was cutting 96% of its passenger capacity across Cathay Pacific and Cathay Dragon.
---
19 Mar 2020
Air Canada 777 & E190 In Near Runway Collision
Two Air Canada aircraft were in a near-miss earlier this month, as both accelerated down the same runway at the same time.
---
19 Mar 2020
Why Did Airbus Build The A318 Baby Bus?
The Airbus A318 is one of the smallest commercial aircraft flying today at only 31.44 m (103 ft 2 in) long, and the smallest Airbus aircraft airlines can operate.
---
19 Mar 2020
Mitsubishi SpaceJet JA26MJ embarks on maiden flight
Flight Test Vehicle 10 (FTV10), the first Mitsubishi SpaceJet M90 in final, certifiable baseline configuration, completed its maiden flight in Japan.
---
18 Mar 2020
The longest flight ever due to COVID-19
As an unexpected consequence of the coronavirus COVID-19 outbreak, the French airline Air Tahiti Nui broke the record of the longest passenger flight by traveled distance ever by operating a nonstop flight between Papeete, in French Polynesia, and Paris.
---
18 Mar 2020
Singapore airlines cuts capacity by 50 %, united by 60 %
Singapore Airlines has suspended many of its flights to Europe as it moves to halve capacity to the end of April in response to the COVID-19 outbreak.
---
17 Mar 2020
Is It Safe To Fly Right Now?
The Ultimate Guide To Flying During The Coronavirus Pandemic.
---
17 Mar 2020
US extends travel ban to UK and Ireland
The United States Centers for Disease Control and Prevention (CDC) has included the United Kingdom and Ireland in the Level 3 Travel Health Notice.
---
16 Mar 2020
Italian Government Set To Take Control Of Alitalia
Reports coming from Italian media on Sunday indicate that the Italian government may soon take full control of its flag carrier, Alitalia.
---
15 Mar 2020
US Screening requirements Jams Airports
The crowds and hours-long waits were exactly what the Centers for Disease Control and Prevention have warned against as a dangerous way to spread the illness. (huffingtonpost.co.uk)
---
15 Mar 2020
airBaltic Suspends All Flights Until Mid April
airBaltic will suspend all flights from March 17th until the middle of April, in a move to combat changing conditions thanks to the virus.
---
15 Mar 2020
Norway Set To Close All Airports On Monday
As part of a string of international airport closures and travel restrictions, Norway will temporarily close its airports from Monday (March 16th).
---
15 Mar 2020
KLM To Cut 2000 Jobs & Will Suspend Up To 40% Of Flights
A video was distributed to all KLM employees. The video had the airline's CEO deliver the news that 1,500 to 2,000 jobs would be cut in light of the coronavirus situation.
---
14 Mar 2020
LOT Polish Suspends All Flights
LOT Polish Airlines has announced it will be suspending all flights from both Poland and Hungary as of tomorrow for a period of 10 days.
---
14 Mar 2020
Coronavirus: EU states take radical steps to stem spread
Pandemic upends lives of millions as more countries decide to close schools.
---
13 Mar 2020
Flying during the coronavirus outbreak
Should I cancel my flight? What precautions can I take? (foxnews.com)
---
13 Mar 2020
American Airlines Announces Huge International Flight Cuts
American Airlines has announced a raft of changes in relation to yesterday's surprise ban on European travelers entering the US.
---
13 Mar 2020
Norwegian Air to suspend half its staff
Norwegian Air is set to cancel 4,000 flights and temporarily lay off about half of its staff because of the coronavirus outbreak.
---
12 Mar 2020
United States suspends travel from Europe
President Donald Trump announced that due to the coronavirus Covid-19 outbreak, all flights from Europe to the United States will be suspended from March 13, 2020.
---
11 Mar 2020
Kuwait Airport Set To Close Amid Virus Pandemic
Kuwait's Cabinet Ministers have announced the suspension of all commercial flights from Friday until further notice.
---
11 Mar 2020
Airlines slash more flights as fearful travelers stay home
Norwegian Air will cancel 3000 flights, Korean Air has slashed capacity by 80 percent and US carriers are cutting flying as fear of the coronavirus outbreak continues to outpace the disease itself.
---
10 Mar 2020
FAA to require wiring changes on all Boeing 737 MAX
FAA plans to require Boeing to modify certain electrical wiring on all 737 MAX before authorizing the aircraft to take back to the skies, media reports.
---
9 Mar 2020
Virus Fears Lead To Saudi Arabia Banning Etihad Flights
Etihad Airways has been banned from flying into Saudi Arabian airspace today in a move to try and prevent the further spread of the deadly coronavirus.
---
8 Mar 2020
Lufthansa To Ground Entire Airbus A380 Fleet
Amid plunging demand due to the coronavirus outbreak, Lufthansa is taking some major steps with its A380 fleet.
---
8 Mar 2020
Fabulous new pictures of the 777X in flight
Boeing has released a new series of pictures of the Boeing 777X from one of its test flights last month.
---
7 Mar 2020
Boeing 737 MAX to start certification flight in coming weeks
The Federal Aviation Administration (FAA) estimates that the first certification flight of Boeing 737 MAX with the updated MCAS software could take place in a few weeks.
---
6 Mar 2020
Airbus Receives No New Orders In February 2020
The news means that Airbus has seen a significant drop month on month having received 274 aircraft orders in January.
---
5 Mar 2020
Flybe blames coronavirus after collapsing into administration
Flybe, Europe's largest regional airline, has collapsed into administration.
---
4 Mar 2020
How Airlines Are Cleaning Planes Amid The Coronavirus Outbreak
The coronavirus outbreak has triggered a surge of cabin cleaning frenzy among airlines.
---
4 Mar 2020
Nashville Airport Hammered by Tornado
Nashville John C. Tune Airport was extensively damaged by a powerful tornado. (ainonline.com)
---
2 Mar 2020
Turkey shoots down two Syrian Su-24 attack aircraft
Two Su-24s of the Syrian regime were shot down by the Turkish military in the Idlib region, north-western Syria. A Turkish Anka-S armed drone was also destroyed by the Syrian air defense.
---
February
29 Feb 2020
How and why aircraft cabins are pressurized?
Cabin pressurization is essential to ensure passenger comfort and safety. But, how does the aircraft cabin get the pressurized air?
---
29 Feb 2020
Coronavirus continues impacting travel as BA cancel flights to Italy
British Airways and Easyjet have canceled some flights to and from Italy as demand for travel to the area slows amid the ongoing COVID-19 coronavirus outbreak. (foxnews.com)
---
28 Feb 2020
A Bombardier DHC 8-300 made a forced landing after takeoff
Fly540 was forced to make emergency landing in Lokichar, Turkana County after it developed mechanical problems.
---
28 Feb 2020
How Michael O'Leary steered Ryanair's fleet to success
Michael O'Leary, who joined Ryanair in 1988 as deputy-CEO, led the restructuring of the company to copy the low-fares model from one of the biggest airlines in the world.
---
27 Feb 2020
Nose gear of Turkish Airlines A321 broke during landing
Turkish Airlines flight TK1598 Frankfurt-Istanbul remained in the middle of the runway due to its front strut after landing at Istanbul Airport.
---
26 Feb 2020
Lie-flat beds in economy class
Air New Zealand unveils bunks for budget travellers.
---
25 Feb 2020
Vienna Airport Canceled Building Airbus A380 Gates
The operators of Vienna International Airport have decided not to go ahead with plans to build a new air bridge with three gates capable of handling the Airbus A380.
---
25 Feb 2020
ANA Places Another Boeing 787 Dreamliner Order
All Nippon Airways has today confirmed an order for 15 new Dreamliners plus five options.
---
24 Feb 2020
Airbus A350 Loses Speed And Altitude During Go Around
A French Bee Airbus A350-900 lost speed and altitude during a go-around while trying to land in Paris on February 4th, 2020.
---
23 Feb 2020
How much do you know about Airbus A380 [Quiz]
A380 is the largest passenger aircraft in the world, how well do you know it?
---
22 Feb 2020
Storm Dennis crosswinds landings and takeoffs
Very Skilled Pilots Crosswind Takeoffs and Landings during Storm Dennis.
---
21 Feb 2020
Coronavirus outbreak to cost airlines almost $30bn
Airlines stand to lose $29.3bn (£23.7bn) of revenue this year due to the coronavirus outbreak, the global airline industry body has warned.
---
20 Feb 2020
Qatar Airways A330 In Emergency Depressurisation Descent
Shortly after take-off, it experienced a loss of cabin pressure. As a result of the incident, the crew decided to make an emergency descent, deploying oxygen masks.
---
20 Feb 2020
Why fully electric aviation is not for tomorrow
The aviation industry is under unprecedented pressure regarding its impact on the climate.
---
19 Feb 2020
Wheel Falls Off Of Air Canada Airbus
An Air Canada flight had to make a heart-stopping emergency landing without a wheel yesterday.
---
19 Feb 2020
Debris discovered in fuel tanks of Boeing 737 MAX
737 Max jetliner faces a new potential safety issue as debris has been found in the fuel tanks of several new planes which were in storage, awaiting delivery to airlines.
---
19 Feb 2020
Mid-air collision between two aircraft in Victoria
Four people killed as two planes collide mid-air at Mangalore airport in regional Victoria, Australia.
---
18 Feb 2020
Boeing dedicates $50M to families
Boeing announced that the manufacturer dedicated the remaining sum of its $100 million pledge to empower the local communities affected by the two Boeing 737 MAX accidents in Ethiopia and Indonesia.
---
17 Feb 2020
Heathrow check-in systems meltdown
Heathrow airport has apologised after thousands of passengers had their flights cancelled or severely delayed because of technical issues.
---
16 Feb 2020
Etihad A380 crosswind landing at London Heathrow
A impressive A380 crosswind landing during storm Dennis.
---
16 Feb 2020
Pegasus 737 Evacuation At Dusseldorf
The aircraft's brakes overhead during landing and, after sparks emitted from thew heels, the crew initiated an evacuation.
---
15 Feb 2020
Damaged phone forces British Airways flight to divert
A British Airways Boeing 777-200ER was diverted to Bermuda after a smartphone started filling the cabin with smoke.
---
14 Feb 2020
Jetstar faces new strike action by ground workers
Thousands of Jetstar passengers face another wave of industrial action next week as the airline struggles to resolve a pay dispute with the Transport Workers' Union.
---
13 Feb 2020
EASA And FAA Award Type Certification To The Airbus A330-800
After a long wait, the A330-800neo has finally achieved certification.
---
13 Feb 2020
Airbus ends 2019 with $1.4 billion loss after corruption charges
Airbus has announced its 2019 financial results.
---
12 Feb 2020
Why and when pilots decide to do go-around?
Primarily, there are a few reasons why a go-around is engaged by the pilots.
---
12 Feb 2020
Storm Ciara Crosswind landings
Airbus A380 crosswind landing with an impressive reverse thrust in storm Ciara.
---
12 Feb 2020
Boeing Gets No January Orders
Boeing has had its worst January in regards to aircraft sales in over 50 years.
---
11 Feb 2020
Air Italy Announces Liquidation
Air Italy has announced that it will suspend operations from the 25th of February.
---
11 Feb 2020
Passenger hysterically crying during landing attempt
Passengers aboard an Air Europa flight from Madrid to Amsterdam were left terrified Sunday after extreme weather prevented the plane from landing on multiple attempts. (foxnews.com)
---
10 Feb 2020
Strong winds forced a plane to abort its landing
Seconds after touching down at Heathrow Airport plane forced to abort landing.
---
10 Feb 2020
Oman Air flight's emergency landing
Oman Air flight from Zurich made an emergency landing in Turkey on Sunday, Feb 9, following a fault in cabin pressure. (ibtimes.sg)
---
9 Feb 2020
Utair Flight Crash Lands in Usinsk in Northern Russia
According to emergency services, the plane en route from Moscow hit the runway with its tail, the 94 people on board were unharmed. (sputniknews.com)
---
9 Feb 2020
A380 Diverts To Melbourne For Technical Issue
A Qatar Airways Airbus A380 experienced a technical issue as it attempted to make its way out of Melbourne (Australia) to Doha (Qatar).
---
8 Feb 2020
11 of The Biggest Private Jets in the World
Let's take a look at the airborne lifestyles of the ultra-rich and famous aboard some of the biggest private jets in the world. (aircraftcompare.com)
---
8 Feb 2020
Icelandair Landing Gear Collapses In Keflavik
On February 7th an Icelandair Boeing 757-200 flying from Berlin Tegel (Germany) to Keflavik (Iceland) had its right main landing gear collapse upon arrival at Keflavik International Airport.
---
7 Feb 2020
Syria almost shot down civilian plane
Russia on Friday said its ally Syria nearly shot down a civilian plane carrying 172 passengers while trying to repel an Israeli airstrike near Damascus the day before. (timesofisrael.com)
---
7 Feb 2020
Disruptive passenger allegedly hits flight attendant
A United Airlines passenger is currently being held in federal custody after allegedly hitting a flight attendant in the face when he was denied more alcohol. (foxnews.com)
---
6 Feb 2020
New Software Issue Found in Boeing 737 MAX
Today a new software issue has cropped up that could spell more trouble for Boeing.
---
6 Feb 2020
The Benefits Of The Boeing 777X's Folding Wingtips
Why did the 777X need folding wingtips, and what's the benefit of having them?
---
6 Feb 2020
Boeing 737-200 Landing on Ice
An amazing landing on ice in may 2019 at CGS2!
---
5 Feb 2020
Plane skids off runway in Istanbul, killing three and injuring 179
A plane flying into Istanbul's Sabiha Gokcen airport overran the runway and crashed on Wednesday, Hurriyet daily said.
---
5 Feb 2020
Large Passenger Jets Are Landing In Antarctica
Airlines are launching more routes to new places and furthering connectivity. Now, the focus is starting to move to Antarctica.
---
3 Feb 2020
Air Canada Boeing 767 Landing Gear Falls Into Engine
An Air Canada aircraft has been reported to be returning to Madrid after a problem with the landing gear.
---
3 Feb 2020
Budget carrier Air Asia denies allegations of bribery
The allegations have surfaced after Airbus agreed to pay $4bn. in fines to settle accusations of corruption.
---
3 Feb 2020
Coronavirus disinfection at Airport
Welcoming Indonesians passengers they are coming from China.
---
2 Feb 2020
Passenger wearing gas mask is removed from flight
A male passenger wearing a gas mask was removed from an American Airlines flight on Thursday while traveling from Dallas to Houston. (foxnews.com)
---
1 Feb 2020
Winner of the Chilly's Bottle!
The winner of the beautiful Chilly's Bottle is Max291 from France! Congratulation!
Stay tuned for another giveaway in the near future!
---
1 Feb 2020
Airbus skids off runway in western Iran amid heavy snowfall
The Iran Air plane departed Tehran's Mehrabad Airport earlier on Saturday, carrying 102 passengers and eight crew. (rt.com)
---
1 Feb 2020
Top 10 Dangerous Flight Routes in the World
Then there are places where the logistics or political nature of the region combine to create a dangerous flight path borne not of nature, but human action. (aircraftcompare.com)
---
January
31 Jan 2020
Coronavirus Airline & Flight Suspensions: A Complete Guide
While organizations try to figure out how to best counter the virus, airlines are increasingly suspending flights to China.
---
30 Jan 2020
Airbus A380 landing and Impressive Boeing 737 crosswind takeoff
Airspeed dropped dramatically from 30 knots to 9 knots during A380 landing.
---
30 Jan 2020
It Will Take Boeing 1.5 Years To Deliver Its Stored 737 MAXs
Yet despite the urgency, Boeing has said that the process would still be a slow one.
---
29 Jan 2020
Trouble with 787 Dreamliner engines
Rolls-Royce is reportedly now replacing over 30 Boeing 787 engines, in cases where both Trent 1000 turbines have accrued a high number of flight cycles or flight hours.
---
29 Jan 2020
BA suspends all flights to China over coronavirus
British Airways has suspended all direct flights to and from mainland China due to the coronavirus outbreak.
---
28 Jan 2020
CIA head of operations in Iraq and middle east was on board
Unconfirmed: Micheal D'Andrea or 'Ayatollah Mike' was said to be flying in the aircraft which was downed by the Taliban militants. (ibtimes.sg)
---
28 Jan 2020
Grounded Boeing 737 Set On Fire In Pakistan
On Sunday evening a Shaheen Air Boeing 737-200 was destroyed by fire at Karachi's Jinnah International Airport in Pakistan.
---
27 Jan 2020
Passenger plane crashes in Afghanistan
The plane crashed and caught fire due to technical reasons, the spokesman said.
---
27 Jan 2020
Caspian Airlines MD-83 from Tehran crash-landed
The Caspian Airlines aircraft, which skidded off the runway and landed in the middle of the streets, was reportedly arriving from Tehran.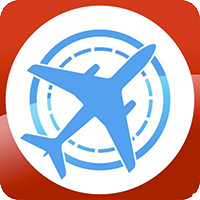 ---
26 Jan 2020
Kobe Bryant dies in helicopter crash
US basketball legend Kobe Bryant has been killed in a helicopter crash in California, US media report.
---
26 Jan 2020
Boeing's First 777X Departs On Maiden Flight
Boeing's latest jet, the 777X, lifted-off for the first time at Paine Field, Everett, Washington at 10.09 am local time this morning for an almost four hour flight.
---
25 Jan 2020
Boeing vs Airbus
Boeing and Airbus rule the skies – but who's winning, which is better, and why? (aircraftcompare.com)
---
25 Jan 2020
Boeing's Cancel First 777X Flight due to weather
Inclement weather has forced the US manufacturer to give up on the maiden flight, wisely prioritizing safety over sticking to a schedule.
---
24 Jan 2020
Airports take action against Chinese coronavirus spread
Airlines and airports in China and around the world are taking actions to contain the spread of the deadly and mysterious coronavirus.
---
24 Jan 2020
A Look at the Top 10 Newest Airplanes
Passengers are spending hours and hours in the cabin of these planes, and they want it to be as comfortable as possible. So what are the newest planes available for your next flight? (aircraftcompare.com)
---
23 Jan 2020
C-130 crashes during firefighting mission
A C-130 Hercules water bomber crashed during a fire fighting operation in Australia on January 23, 2020. The three crew members on board were killed.
---
22 Jan 2020
Airbus A320 Collides With Wild Boar On Runway
An unexpected incident occurred at Islamabad International Airport on Saturday. An Etihad Airways Airbus A320 had hit a wild boar when landing in the capital of Pakistan.
---
22 Jan 2020
Wing Part Comes Loose On Virgin Australia Flight
A Virgin Australia flight to Melbourne over the weekend was forced to return to Brisbane after some passengers spotted part of the left wing begin to peel loose and start flapping.
---
21 Jan 2020
Massive fire breaks next to Sydney Airport
The emergency services responded to a huge fire, which broke out in a factory located next to the airport grounds.
---
20 Jan 2020
Crew Dragon Launch Escape Demonstration
Successful test of Crew Dragon's launch escape capabilities from Launch Complex 39A (LC-39A) at NASA's Kennedy Space Center in Florida.
---
20 Jan 2020
Breathtaking video of Boeing 777X VIP interior
It is a showcase of a BBJ 777X VIP interior designed by Jet Aviation Design Studio visualised by ACA. The Boeing 777X is due to fly his month.
---
19 Jan 2020
What Happened With The Delta 777 Fuel Dump?
Flight DL89 from Los Angeles to Shanghai on January 14, 2020, suffered an engine compressor stall and had to return to Los Angeles International Airport.
---
18 Jan 2020
Issue Found In Boeing 737 MAX Start-Up Process
Boeing found a new glitch in the 737 MAX. This time, the glitch is in a software used during the start-up process, said a person familiar with the matter.
---
17 Jan 2020
Plane loses nose wheel while taxiing
Passengers aboard a Delta flight preparing to depart from Kansas City International Airport, were forced to deplane after the plane's nose wheel fell off Friday morning. (foxnews.com)
---
17 Jan 2020
Airbus A350 Successfully Completes Automated Takeoff Tests
Airbus shared a revolutionary demonstration of one of its A350-1000s taking off automatically.
---
16 Jan 2020
Record number of guns found at US airport checkpoints in 2019
Nearly 4,500 guns were discovered at US airport security checkpoints in 2019, marking a new record.
---
15 Jan 2020
Plane dumps fuel over schools near Los Angeles airport
A passenger plane has dumped fuel over several schools as it made an emergency landing at Los Angeles International Airport.
---
14 Jan 2020
KLM Schedules The Boeing 747's Retirement
KLM has just scheduled its last Boeing 747 Combi flight, from New York JFK to Amsterdam on January 3, 2021.
---
13 Jan 2020
Regional Carrier Flybe In Financial Trouble Again
News has emerged that UK regional airline Flybe is engaged in talks with the government to save itself from financial collapse.
---
11 Jan 2020
Iran admits to shooting down ukrainian 737
The statement said it had done so due to "human error" after the plane flew close to a sensitive site belonging to Iran's Revolutionary Guards.
---
10 Jan 2020
Planes brought down by missiles since 1973
Here is a recap of other planes hit by missiles over the past four decades.
---
10 Jan 2020
Boeing Employee Messages Say 737 Max 'Designed by Clowns'
"This airplane is designed by clowns, who in turn are supervised by monkeys," said one company pilot in messages to a colleague in 2016, which Boeing disclosed publicly late Thursday.
---
10 Jan 2020
Which Airlines Are Still Flying Through The Iraq Iran Corridor?
Rather than focusing on which airlines are avoiding the area, let's take a look at which airlines are still flying through the Iraq Iran corridor.
---
9 Jan 2020
Iran 'mistakenly shot down Ukraine jet' - US media
Iran mistakenly shot down the Ukrainian plane that crashed on Wednesday near Tehran with 176 people on board, US media report.
---
9 Jan 2020
Iran plane crash: Airliner 'was trying to return to airport'
An initial probe found the aircraft experienced a problem as it was leaving the airport zone, and was "on fire".
---
9 Jan 2020
737 MAX pilots should go through simulator training
Boeing announced that it is recommending additional simulator training for all 737 MAX pilots before the aircraft returns to service.
---
8 Jan 2020
Child (10) found dead inside plane's landing gear
The youngster was found dead on an Air France Boeing 777 which had travelled from Abidjan to Paris-Charles de Gaulle shortly after 5pm on Tuesday. (mirror.co.uk)
---
8 Jan 2020
Ukrainian plane crashes in Iran
A Ukrainian Boeing-737 with 180 people onboard has crashed in Iran, according to local media.
---
7 Jan 2020
Air India passengers reportedly bang on cockpit door
A group of passengers reportedly became unruly after they found out their flight was being delayed after already boarding the plane. (foxnews.com)
---
7 Jan 2020
Istanbul airport closed after Pegasus flight skids off runway
A Pegasus Airlines Boeing 737-800 skidded off the runway of Sabiha Gokcen International Airport in Istanbul, Turkey, forcing the second airport of the largest Turkish city to close.
---
6 Jan 2020
Boeing 737 MAX wiring poses potential threat
After an internal audit, requested by the Federal Aviation Administration (FAA) in December 2019, a new, potentially deadly flaw was discovered with the MAX's wiring systems.
---
6 Jan 2020
Drunk Flight Attendant Delays Four ANA Flights
An All Nippon Airways (ANA) flight attendant was caught over the alcohol limit as they boarded their aircraft.
---
5 Jan 2020
Wheel Falls From Air Canada Jazz Dash 8
During takeoff, one of the wheels on the aircraft started to glow orange before falling off of the aircraft down to the runway.
---
4 Jan 2020
Transavia Captain "passed out for one minute"
The first officer took control of the aircraft and decided to return to the origin airport.
---
4 Jan 2020
Will Boeing split of its businesses?
Revenue of both its Defense, Space & Security and Global Services divisions are on the rise. Could Boeing split up its activities in order to protect them?
---
3 Jan 2020
Engine Shutdown Forces KLM Boeing 737 Back To Amsterdam
On 1st January 2020, KLM crew brought a Boeing 737 back to Amsterdam after it suffered engine failure during ascent.
---
3 Jan 2020
Sudan plane crash: Children among victims in West Darfur
A Sudanese military plane has crashed in West Darfur state killing at least 18 people, including four children.
---
2 Jan 2020
Safest airlines in the world for 2020
Qantas has been put at the top of the list of the safest airlines in the world for 2020 by AirlineRatings.
---
2 Jan 2020
Emirates Total Passengers Fall 1 Million In 2019
Let's take a look at what happened last year to explain the drop in flights and passengers.
---
News content are prelinked sources from media servers without revenue.
Airlive.net | BBC | CNN | theguardian.com | airport-suppliers.com | bloomberg.com | reuters.com | aerotime.aero | Channel NewsAsia | Wired | The New York Times | YouTube | Photos: wikimedia.org